Warwick Finance Societies wins top prize
09 May 2013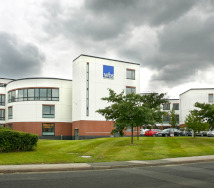 Warwick Finance Societies (WFS) has been named the winner of The Gateway Student Society of the Year for 2012-2013.
With 2,500 members across six sub-societies WFS is the largest student group at Warwick University and has been recognised by Gateway for its ability to maintain a strong community feel, despite its size and scope.
Running regular trips to the City, conferences, networking events and charitable projects, the aim of WFS is to help its members enter the banking and finance industry.

Will McTighe, vice president of Warwick Banking & Finance, one of WFS's six sub-societies said: "We try to connect our members with employers by developing relationships with sponsors.
"We also provide members with the resources they need to do well in applications and interviews. Being part of a finance society like WFS is about getting 'a foot in the door' – and then helping others to do the same."
Key sponsors over the past academic year have included Barclays and BlackRock.
WFS has big plans for the next academic year including the development of an iPhone app and the launch of its very own 'experiences portal' where members will share information, interview tips and news.
Comprising Warwick Banking & Finance Society, Warwick Finance & Law, Warwick Investment Club, Warwick Women in Finance, Warwick Investment Forum and Warwick International Venture, the organisation continues to grow and actively recruits new members from all areas of the University of Warwick.