Unilever's Geoff McDonald on "doing good to do well"
19 November 2013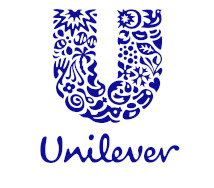 Unilever Global VP of HR Geoff McDonald believes big business can no longer "afford to turn its back on society".
The South African was speaking at Warwick Business School where he told more than 100 students how Unilever – the makers of such well-known brands as Marmite, Dove, Pot Noodle and Lynx – is re-inventing itself as a company with a purpose, aiming to "make sustainable living commonplace'.
Mr McDonald believes big business not only has a responsibility to help the world meet the challenges of climate change, a growing population and dwindling resources, but its consumers will expect them to and in doing so will ultimately hit the bottom line, helping it to continue growing and be profitable.
He revealed Unilever has done away with its CSR (corporate social responsibility) strategy and instead embarked on an ambitious plan to double the size of the business, halve its environmental impact and enhance its social impact. "
"It is about doing both ie grow and be responsible," said Mr McDonald.
It is a huge undertaking for a company with more than 400 brands, 170,000 employees around the world, operating companies and factories on every continent except Antarctica and subsidiaries in almost 100 countries.
"We face the perfect storm," said Mr McDonald, who has worked at Unilever for 25 years after starting out as a teacher. "Energy will be in short supply, and yet by 2030 demand will have increased by 50 per cent, demand for water will also increase by 30 per cent and yet it is becoming more scarce, while there will be a 50 per cent increase in demand for food by 2030. It is predicted the world's population will rise from seven billion to nine billion by 2050.
"In the world today millions of children under five die from infections every year, one billion people are undernourished and one billion are over-nourished – and we are in the foods business!
"How can we ensure that nine billion people live on the planet in 2050 in a sustainable way - what a challenge for us as a business, together with governments and NGOs and social partners."
Sustainability is being embedded throughout Unilever's organisation and Mr McDonald admitted it means they will have to examine carefully all aspects of its business infrastructure and adapt these to deliver on their promise to make sustainable living commonplace.
"It is a huge challenge to change how we work," said Mr McDonald. "But working for a company that has a purpose beyond profit is inspiring - we want to make a difference.
"For a company like Unilever 90 per cent of our products involve using domestic water: washing hair, clothes, soaps, tea and in 2035 water is going to be scarce, so if Unilever wants to be around in the future we are going to have to produce products that use less. Our sustainable living goals are driving innovation, meeting customer needs, enhancing employee morale, etc, etc – there is a very clear business case for this, as well as a moral case."
Mr McDonald emphasised that not only does big global corporations have a social and ethical imperative to help meet these world challenges, but it has a business imperative as well.
"Our three goals at Unilever are to help one billion people improve their health and well-being, halve our environmental footprint and source 100 per cent sustainable materials," said Mr McDonald. "But I make no qualms that this is about a company that wants to grow and be profitable, it is just that we will do it differently!
"Social media and the internet has seen power shift to the people. Over the next decade business leaders won't have the power, people will. The Occupy movement has spread to 200 cities around the world, the Gezi Park protests in Turkey was started through Facebook.
Those protests have also shown how the public has lost trust not only in governments but in business as well and Mr McDonald believes this means companies have to move with the public to change how they communicate and become trustworthy again.
"A significant challenge facing business today is a complete loss of trust in business and other big institutions," said Mr McDonald. "Lance Armstrong was my hero and he let me down. Starbucks did not do anything legally wrong but people didn't think how they organised their taxes was right and bought their coffee elsewhere.
"We have to be authentic, transparent and honest with our consumers and the public or they won't believe us."
Mr McDonald said Unilever took inspiration from their founder William Lever who started making Sunlight Soap in the 1890s to bring hope to people working in industrialised Britain and "make cleanliness commonplace".
"He wanted to help people and by doing good he built the genesis of Unilever," said Mr McDonald. "Now we want to make sustainable living commonplace. We are on a journey to change business and by doing good Unilever will do well."
Learn more about sustainability and business on Warwick Business School's Undergraduate courses, which has modules on Ethical Issues & Social Responsibility in Contemporary Business, while post-graduates can learn about Corporate Social Responsibility on MSc Business (Organization Science). Organisational Behaviour is taught on the Warwick MBA by full-time study and Warwick Executive MBA, while on the Warwick Global Energy MBA students can learn about Sustainability and the Low Carbon Economy. Business in Society – the roles and responsibilities of global business is a module on the Warwick MBA by distance learning.