Gifts 4 & 5: Presentation skills and open source
09 December 2013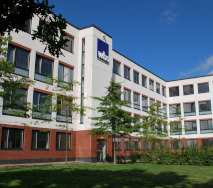 Continuing in the spirit of giving this festive season, Warwick Business School gave away two more brand new gifts of knowledge last week that are still available to download.
Gift four was a present to raise your presentation skills. A free of charge webinar on Friday 17 January by our careers team will inspire you with ideas and practical top tips to deliver your message not just competently, but tailored to your audience in a way they will always remember. There are still a few places remaining so click here now to unwrap gift four.
The next brand new gift came from Dr Maha Shaikh who provided her 'Five rules for the adoption of open source software'. How can you make sure open source saves your business money and get the workforce on board with the new way of working? Find out here with gift five.
We are also running a competition on Twitter which generated a great buzz last week with lots of gems of business wisdom being shared. Visit our Twitter page @WarwickBSchool to find out more.