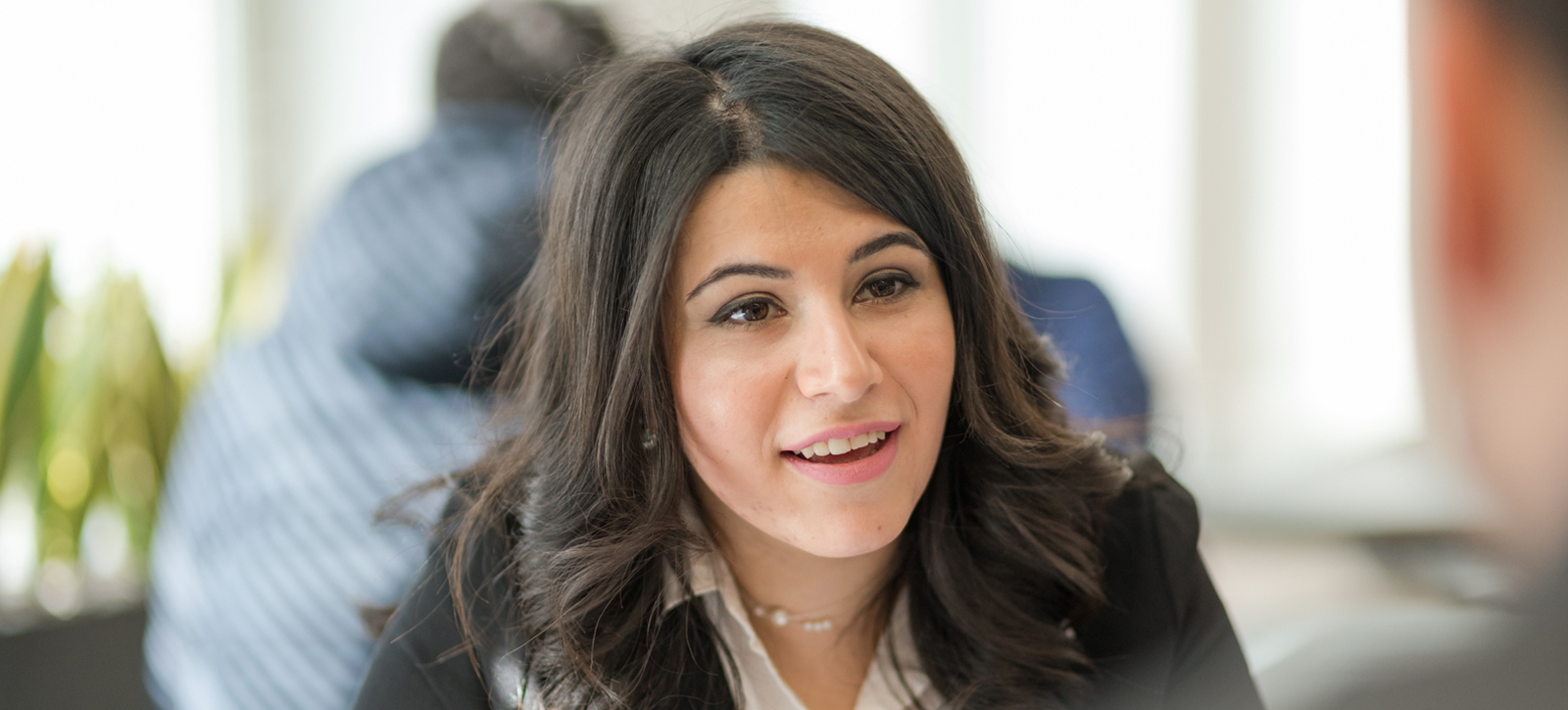 Finding solutions for your manager is a sure way to success
Gill Duncan calls on women to find ways to be useful
She has risen from intern to Director at Edinburgh Science
The 36 year-old helps run the world famous science festival
The Director of Edinburgh Science Worldwide has advised women to become problem-solvers to progress at their organisation.
Gill Duncan has risen from intern to the Director of the international arm of Edinburgh Science, an education charity responsible for delivering world-class science education, and festival programs, including the Edinburgh Science Festival, in the UK and overseas.
She believes being supportive and suggesting solutions has helped her incredible climb up the organisation.
"When I started out, I spent time observing the events industry and colleagues to see what problems I could solve," says the 36 year-old.
"The intense pressure on people's time and the pace of work was certainly clear to me from day one. Workload, resource organisation and stress seemed like serious problems, in terms of allowing good creative work to flourish to reach our audiences and support our clients.
"I was alert to the stress that my direct manager and my team felt, so I made it my purpose to be valuable in those moments. I started to focus on how to be useful to tackle the problems they faced.
"A reaction to stress or pressure can be complaining about the status quo or expressing frustration at tasks or systems you find yourself confronting. I absolutely cannot claim I have never complained, but rather than show your strength at work by being combative, if you think something could be handled better, devise a solution and propose it to your manager.
"Bringing your own ideas to the table and asking to implement them shows you are capable or that you deserve to be taken seriously, even if they don't go for it that time."
Gill, who started as an intern at the festival at the age of 26 after quitting the hospitality sector and re-training at university, also believes women need to take charge of their own learning.
"I work in a small organisation and it has not always been easy to get exposure to new ideas and skills that could work for me," says Gill. "However, my industry and the variety of people I have exposure to within it, is huge. I have been fortunate enough to work alongside some amazing temporary staff, freelancers, clients and partner organisations internationally.
"I am frequently observing or asking how people do things and taking pieces from other peoples' methods and processes to use myself. I have also read books and taken courses, sometimes I have asked my employer to support me and sometime I have done them myself.
"These new experiences can be inspiring with new thoughts and ideas, or sometimes it can be reassuring that you are on the right track with the decisions you already made yourself, so it is always worthwhile."
One course Gill is doing is the Executive MBA around her already frenetic working pace, and it has given her some space to reflect on her leadership style and how organisational values are important for women to thrive.
"When you find an organisation or a manager that inspires you, give them a chance and stick with them even if the job is not perfect," says Gill. "Those are the things that really matter. We work in science engagement and I am motivated by the mission of my organisation to inspire everyone to explore and better understand the world.
"I am certain that our CEO passionately believes in this too. I have always felt that this was the most important thing. Although I cannot claim to have been inspired by every task in live events that I have ever carried out, such as considering transportation flow, visitor queuing or venue maps, they are just as critical to delivering the overall objective and its important to remember that starting out. I do know that belief in your purpose at work is important and with this in your back pocket you can learn and improve and influence your job in the long term.
"Progress is not just about promotion. If you feel something is missing in your organisation such as structured development or feedback on your work, trust your instincts and suggest what could work for you. Support your colleagues with praise and appreciation and your manager with problem-solving.
"As a young woman I enjoyed the feeling of becoming a valuable part of my team more than promotions. If you can take steps to make sure you and those around you feel supported and valued more explicitly then I think that is positive for everyone."