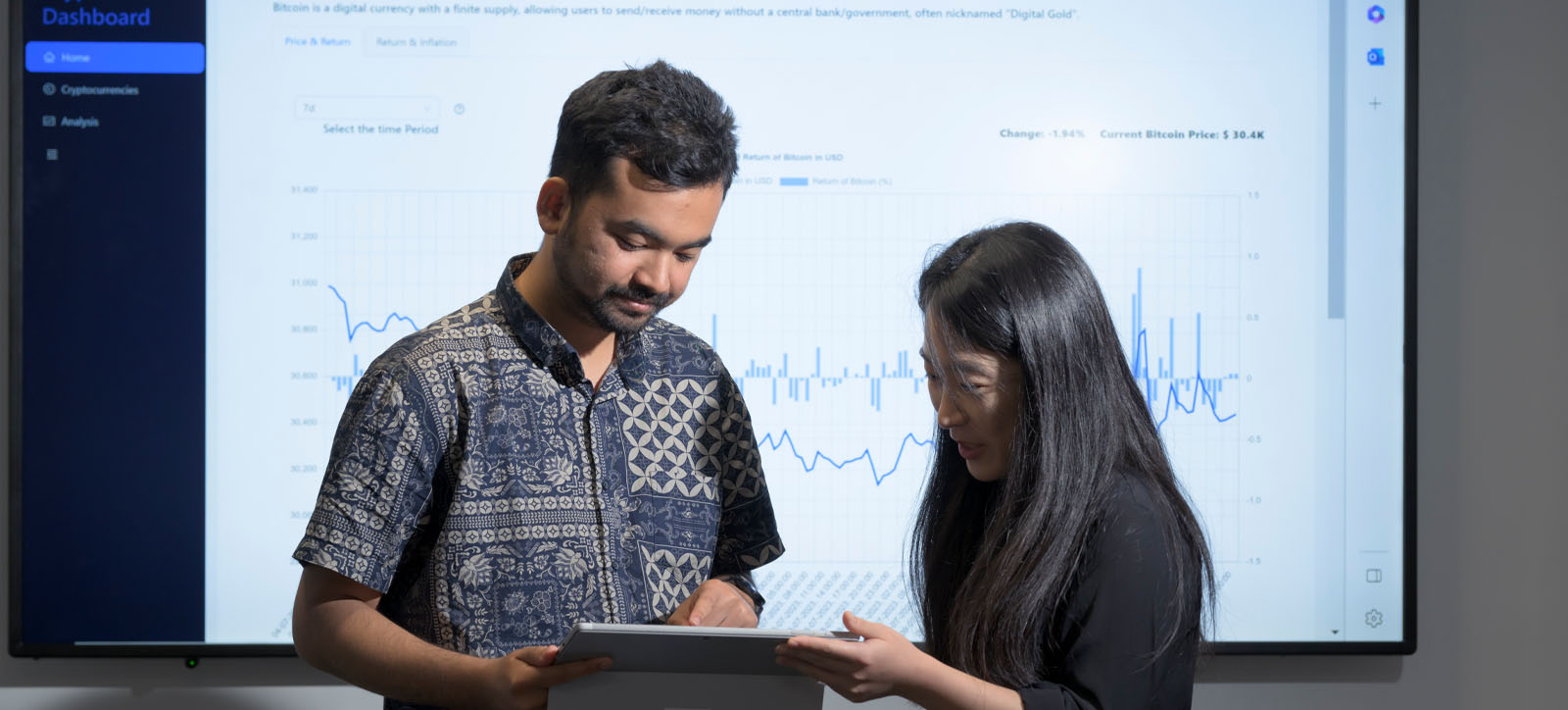 The open access Crypto Dashboard has been created by experts at the Gillmore Centre for Financial Technology.
The Gillmore Centre for Financial Technology has launched a new Crypto Dashboard to revolutionise monitoring capabilities for various cryptocurrency assets.
The Crypto Dashboard has been designed by leading academics at Warwick Business School and is open access for anyone to use, offering enhanced real-time insights and advanced analytics.
It is equipped with features such as market overviews of the overall crypto landscape, a Cryptocurrencies Information Component to list all available crypto cards, and an AI Investment Analyst.
The latter helps users form a report, selecting the best Exchange Traded Funds (ETFs) and cryptos to build a strong portfolio and detailing the percentage of each asset at different risk/returns, as well as the expected performance of the portfolio under different scenarios.
Ram Gopal, Director of the Gillmore Centre for Financial Technology at WBS, said: "As the prominence of crypto advances, we are excited to launch our user-friendly platform catering to crypto enthusiasts as well as novices, enabling all to explore and deepen their understanding of crypto and its landscape.
"For example, within the advanced analytics feature we have the replication function, which allows users to construct a portfolio of crypto assets that replicate a chosen target. This, for example, can be used to figure out how to set up a portfolio that mimics the inflation."
The dashboard was launched at the Gillmore Centre's DeFi and Digital Currencies Conference at WBS London at The Shard. The event brought together leading researchers and scholars from all over the world, including the University of Oxford, Seoul National University, UC Berkley and University of Chicago, to discuss innovative theoretical and empirical research on DeFi and digital currencies.
Sessions included Liquidity on DEX and Automated Market Makers (AMM), Digital Money, Settlement and AMM design, CBDCs, yield farming and Decentralised Governance, with key speakers from the Bank of England and Bank of Canada appearing as part of the discussion on CBDCs.
Keynote speaker Zhiguo He, of the University of Chicago, also revealed the latest developments and research into China's digital yuan as the People's Bank of China continues to roll out the world's first CBDC.
Olga Klein, Assistant Professor of Finance at the Gillmore Centre for Financial Technology, said: "Academics and research hubs play a significant role in developing cutting-edge innovation, and can help enhance the direction that the financial sector goes in, bettering services for all involved.
"Having the opportunity to receive real-time feedback on research and products can drive further conversations and explorations, highlighting the importance of knowledge sharing at events such as these.
"The conference will continue to build the growing Gillmore Centre research community, stimulating debate and facilitating future research on emerging financial technologies, practices, and regulation."
To see the agenda and for further information on the event click here.
Ram Gopal is Professor of Information Systems Management and Director of the Gillmore Centre for Financial Technology. He lectures on Digital Transformation on the Executive MBA and Global Online MBA.
Olga Klein is Assistant Professor of Finance and a member of the Gillmore Centre for Financial Technology. She teaches Investment Management on the Undergraduate programme.
Learn more about how to innovate with new technology in the short Executive Education course Business Impacts of Artificial Intelligence.
For more articles on Finance and Markets sign up to the Core Insights newsletter here.