Google's €150m fund shows it needs newspapers onside
30 April 2015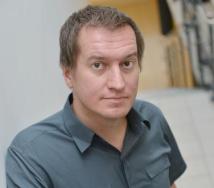 Aleksi Aaltonen, Assistant Professor of Information Systems, believes Google's pledge to give €150 million to European publishers is not only a case of the firm offering an olive branch to journalists, but also an act of self-preservation.
Aside from giving press organisations the opportunity to earn money from their news coverage through the Digital News Initiative, the internet giant will also fund journalism-focussed start-ups over the next three years.
It will also work alongside European publishers to discuss ways ads, apps and other digital data can boost revenues, as well as paying three of its workers in London, Paris and Hamburg to offer digital training to journalists.
Whether this move appeases the media industry, however, is up for debate according to Dr Aaltonen.
He said: "Google is under increasing criticism for not allocating a fair share of advertising revenues with content producers.
"European authorities are investigating whether the company is mis-using its near-monopoly in search to hinder competition. Against this background, it is not hard to see the pledge as a move to suppress the criticism and to offer an olive branch to the regulator.
"Whether €150 million over three years represents a serious attempt to give something back to the content producers, or a PR manoeuvre, depends on the observer. The company's global advertising revenues were £39 billion in 2014."
While organisations including The Guardian and the Financial Times support the initiative, Google has previously faced a lot of criticism on the issue of content use – with many critics refusing to join the new scheme.
Publications from News Corp and Berlin-based Axel Springer group are some of the more high profile absentees from the new list of 'founding partners' of the initiative.
It is a fear of publications doing business without Google ultimately driving the search engine firm to make such a drastic change to its way of operating according to Dr Aaltonen.
"Google may perceive it is under threat from its own success. The company was born to help people find content from the world wide web," added Dr Aaltonen. "On top of this mission, it created an advertising business that captures a major share of advertising money that used to go to content producers.
"Google's advertising business requires that the majority of web content remains accessible through its search engine. If Google kills producers of free content or drives them to find a way to make money without letting Google index their content, the company is in serious trouble.
"Until now, content producers have largely bowed to a perception that they must be available through Google if they want to keep their readers, viewers and, indeed, businesses. But they are becoming increasingly desperate and over time the risk increases that major content producers learn how to do business without Google.
"This is what Google wants to avoid at any cost. It is therefore not surprising the company is trying to engage content producers more seriously, both to support them and to make sure they have less incentive to come up with a media ecosystem in which there would be no need for Google."
Dr Aleksi Aaltonen teaches Business Systems Analysis and Strategic Information Management modules on a range of Undergraduate courses.