Guidelines to support whistleblowers launched
29 June 2017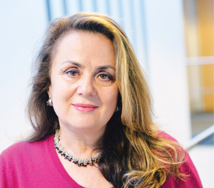 New guidelines for companies to handle whistleblowers launched
12-step guide will help firms benefit and use information exposed
It improves corporate governance and social responsibility
Reputational damage will also be avoided by following guidelines
Researchers are launching new guidelines on how companies should handle whistleblowers so they benefit from them rather than suffer reputational damage.
Not only do companies see their share price and profits plunge when bad practice is exposed in the media, but the whistleblower also endures years of mental turmoil, often sees their career ruined and ends up losing marriages, homes and their health, with some even contemplating suicide.
Wendy Addison, whose 11-year battle to expose the biggest corporate fraud in South African history left her begging on street corners with her 12-year-old son, will help launch the new guidelines.
Addison has rebuilt her life and now runs the International Whistleblowing Research Network, and alongside Marianna Fotaki, of Warwick Business School, Wim Vandekerckhove, of the University of Greenwich, and Kate Kenny, of Queen's University Belfast, has devised a set of guidelines to ensure firms learn from whistleblowers rather than scapegoat them.
The guidelines are being launched at WBS London at The Shard on Friday where Addison, alongside fellow whistleblower Peter Dempsey, who has been battling for more than decade in the courts after exposing wrongdoing by the head of his law practice, will give talks.
Professor Fotaki said: "Far from being a nuisance whistleblowers provide companies with a great opportunity to learn and improve their practices. More and more we see whistleblowing scandals in the newspapers, but if companies put in place robust 'speak-up' procedures they could utilise this knowledge and keep themselves out of the news.
"Using evidence-based research we have devised a 12-step approach to building an internal process to support whistleblowers and make sure the information is acted upon.
"This is important for companies as it prevents reputational damage, improves corporate governance, builds public sector accountability and could save money.
"Recent research found 40 per cent of companies had suffered serious economic crimes resulting in an average of more than $3 million in losses.
"Nearly half of these were exposed by whistleblowers - this means that whistleblowing was more effective than all the other corporate security measures for preventing wrongdoing, as long as it is acted upon."
The report recommends the following guidelines for organisations:
1. Offer a variety of speak-up channels
2. Involve more than one function in your speak-up arrangement
3. Build trust through speak-up arrangements
4. Be responsive
5. Be aware of the barriers to responsiveness
6. Develop strategies to circumvent barriers to responsiveness
7. Shape and co-ordinate attitudes to responding
8. Involve third parties wherever possible
9. Record all speak-up events
10. Report
11. Consider national and organisational culture
12. Provide access in different languages
Among the organisations researched were the NHS, a multinational bank, a central government in Southeast Asia and a global engineering firm, while the Association of Chartered Certified Accountants has backed the project.?
Professor Fotaki added: "New legislation is crucial to protect whistleblowers and to encourage whistleblowing. However, safe and effective whistleblowing is only possible if effective speak-up arrangements at the organisational level are in place. Merely encouraging employees to speak up, without putting robust response systems in place, is a recipe for disaster, for both employees and the organization.
"This guide lists the benefits of operating effective speak-up arrangements, introduces different types of speak-up channels and provides detailed recommendations concerning how to design and operate speak-up arrangements.
"It also identifies the challenges an organisation may face in implementing the guidelines and suggests strategies that can be adopted to address them."
Click here to read the full report and guidelines - Designing and Implementing Effective Speak-up Arrangements
Marianna Fotaki teaches Business in Society on the Executive MBA, Sustainability and Business Ethics on the Full-time MBA and Ethical Leadership on the suite of MSc Business courses. She also lectures on Governance and Corporate Responsibility on the MSc Management and Ethical Issues and Social Responsibility in Contemporary Business on the Undergraduate programme.