Healthcare leadership and collaboration at Warwick
20 July 2012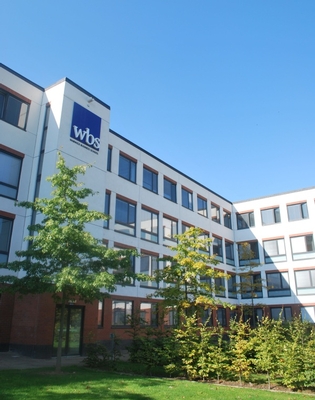 Professor Graeme Currie talks to us about his research at WBS
I research leadership, knowledge management, translation of innovation, workforce development, particularly in healthcare. In essence I examine generic organization studies issues in the context of healthcare. In a previous life, before I was an academic, I worked in Personnel for Rover cars and as an Organisation Development Manager for an NHS hospital. As well as healthcare, I carry out research in other settings: education; local government; police; also private sector organizations, such as Alliance Boots, the latter examining translation of innovation. I tend to fund my research through funding from the National Institute for Health Research: Health Services and Delivery Programme. I usually have a number of projects on the go. A current funded project examines the role of middle-level managers in knowledge brokering evidence to improve elderly care.
On collaboration
One of the attractions of WBS is its integration with the wider university. Departments at the University of Warwick tend to have low walls, and this facilitates working across boundaries. As a specific example, on arriving at WBS, I was able very quickly to work into and with Warwick Medical School. That's a function of departments being outward-looking at WBS. I've also been able to build effective relationships with researchers in Warwick Manufacturing Group, around the Institute of Digital Healthcare Technology, for example.
Teaching, and the students teaching teachers
One of the distinctive features of WBS is the high quality of students here, and particularly those people doing post-experience courses, who bring significant knowledge into the classroom. Many are at senior levels in their organisations.
I enjoy teaching, as do my colleagues, and I think the students enjoy the experience. Because my students are generally older and working in their field, it's more of a co-production pedagogy, where the students' experience and formal research evidence is brought together to really add value to students' management and leadership practice.
Engagement with practitioners
One of the things which surprised me when I came here was the high volume of enquiries, contacts, and approaches I had from senior managers and policy-makers. I hadn't experienced that in my previous institution. Such engagement is a function of the reputation WBS holds. It's one of the first places people think of when they want some leadership and management expertise in my area.
I think that sort of benefit translates to students too. Undertaking a WBS qualification will give them intellectual, social, and cultural capital to leverage for career advantage.
Life at WBS
It is very clear that Warwick is very much in the first division of universities and that's what attracted me and other colleagues here from other institutions. Recently, WBS placed an advert to recruit maybe ten to twenty people and we've had six hundred really good quality applications from top universities, beyond the UK, including the highly ranked US business schools. So many people want to work at, and with, this elite business school.
Graeme Currie is Professor of Public Management and Associate Dean Strategy at Warwick Business School. His expert areas are healthcare leadership and management.