Helping police fight crime by not wasting time
20 May 2013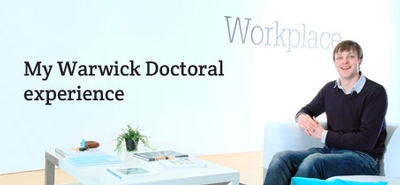 Police will have more time to fight crime thanks to a new study by a PhD student from Warwick Business School.

Chris Smith produced a series of recommendations on how to cut out time-wasting jobs after studying how Warwickshire Police's 999 call centre dealt with emergency calls.

Working alongside managers and call centre staff, Chris has been helping the force to analyse sets of data and to make sense of complex decision making.

Professor Duncan Shaw, who has been supporting Chris with his PhD, said: "Chris's aim is to apply methods that can translate from Warwickshire Police through to many other aspects of life.

"We look at how decisions can be made in a more effective way. We look at everything from organisations and how people make decisions, to how national government and international decisions are made."

Chris, who will now return to Warwick Business School to continue with his PhD programme and publish his research, said: "Knowing that my PHD has been really practical is very useful for me.

"I know that Warwick Business School has developed the rigour and the academic qualities that make me a good researcher, but now I've also got the practicalities and client engagement experience with Warwickshire Police. This means that when I finish my studies I can actually go out in the field and manage a relationship properly."

Watch this film to find out more about Chris's Doctoral Experience.