How an industry project kick-started my career
14 March 2014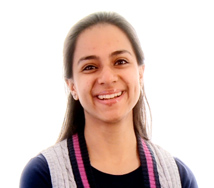 At the height of the financial crisis in 2007, Northern Rock became the first UK bank in 150 years to suffer a bank run.
The banking world was stunned as thousands of account holders queued outside branches of Northern Rock to withdraw their cash after the bank revealed it had run out of money.
This dramatic turn of events brought liquidity risk into the spotlight for retail banks. It highlighted the need for a contingency plan and a balanced funding strategy.
Ahead of the launch of the new TSB Bank on 9 September Warwick Business School student, Manisha Kaur Kohli, spent three months working in the Market and Liquidity Risk team at TSB's head office.
The project was part of her studies on the MSc Finance course and formed an industry based dissertation on the topic of Behavioural Liquidity Risk. Watch the film below to hear Manisha discussing her time on the course.
Ms Kaur Kohli said: "Banks need a cash flow buffer in case of times of emergency, so TSB undertook a piece of research to help them to better understand the factors affecting cash withdrawals and how they can prepare the business for sensitivities in the market place."
She evaluated data from a three-year period and examined whether different types of bank accounts such as Everyday Savers, ISAs and Junior Savers, have an effect on when and how often people withdraw money; and whether accounts being online or branch based affects withdrawals.
The findings of the research were presented to the Director of Market and Liquidity Risk at TSB, Andy Stalmanis. Andy said, "In the run up to separating the TSB brand and ensuring that TSB was operationally ready it was very helpful to have Manisha working in this area and progressing some strategic thinking."
Ms Kaur Kohli said: "Working at TSB was great exposure to the corporate world, I've built my contacts on LinkedIn and I was lucky enough to be in the offices at Gresham Street when TSB officially launched on September 9 which was really exciting."
Dr Alex Stremme, a mentor on the project and Principal Teaching Fellow in Finance at WBS, was on hand to provide advice and guidance during the project with TSB. He emphasised the importance of gaining experience in the financial world during the Masters course.
"Industry-based dissertation projects are of great mutual benefit, both for sponsoring firms such as TSB who get to have our brightest students help them solve business challenges, as well as for the students who get first-hand real-world experience and a 'taster' of the kind of career opportunities that our degree programmes give them access to.
"Manisha's research makes an important contribution to this field and ultimately may help to better understand and thus manage the phenomenon of 'bank runs'" said Dr Stremme.
As a result of her research and the time she spent at TSB, Manisha has secured a permanent role as an Analyst Programmer in the Market and Liquidity Risk Team starting in March 2014.
Our MSc Finance course is now recruiting for 2014 entry.