How can we overcome the 'motherhood penalty'?
31 October 2016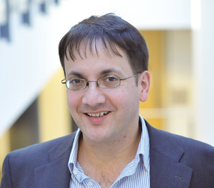 The Confederation of British Industry (CBI) has called for longer maternity pay and more free childcare as part of reforms it wants as part of the Government's Autumn Statement. Here Kim Hoque, Professor of Human Resource Management, gives his verdict on the CBI's wish list.
The CBI's call for greater assistance with the cost of childcare should be welcomed.
The UK has some of the most expensive childcare in Europe. The Family and Childcare Trust's 2016 annual survey shows that the cost of a part-time nursery place for a child under two in the UK is currently £6,072 per year, and the figures in its report suggest the cost of a full-time place could be in the region of £11,000 a year.
Until this situation is resolved, motherhood will continue to make a significant difference to many women's career choices and opportunities, with many women still being in a position of having to choose between family and a career.
If women do have to spend time out of the labour market as a result of childcare commitments, their skills are likely to waste away. They will fall behind on new developments within their workplace and their industry more broadly, so when they do come back to work they will be at a significant disadvantage.
This is a key explanation for the UK's so-called 'motherhood penalty'. Some of the most recent research on this comes from the Trade Union Congress and Institute for Public Policy Research, who used the 1970 Birth Cohort Study to compare the weekly earnings of people in full-time work aged 42, who had become parents with those who had not.
It found that the 34 per cent pay gap between men and women working full-time, who were born in 1970, was explained largely by the impact of parenthood on earnings, with women with children earning 42 per cent less than men with children.
By comparison, childless women earned 12 per cent less than childless men. These figures are for full-time workers only. More than half of mothers in their 40s are in part-time work and these women experience an additional pay penalty associated with working part-time.
Ensuring that mothers are able to remain fully functional within the workforce is essential, not least given the increasingly high levels of qualifications women possess.
There have been marked improvements in women's qualification levels in recent years, to the extent that in 2016 71.3 per cent of GCSE exams sat by girls were graded C or better, compared with 62.4 per cent of exams sat by boys.
Women are now 35 per cent more likely to go to university than men and 73 per cent of women get a 2.1 or above, compared with 69 per cent of men.
If women are not able to participate fully in the workplace as a result of motherhood, this represents a dramatic loss of human capital to the labour market.
Equally important in making this happen, however, is promoting shared parental leave. This has been in place in the UK since April last year.
Before the new rules came into force, the UK had some of the most unequal parental leave arrangements in the developed world, with new mothers entitled to up to a year off work while employed fathers were entitled to just two weeks statutory paternity leave.
Under the new rules, after two weeks of compulsory maternity leave, new parents have 50 weeks to split between them in any way they wish. The new rules might be seen as challenging the old-fashioned assumption that women will always be the parent that stays at home. However, the rules have been criticised for not giving fathers any independent rights for time off.
In addition, commentators have argued that seeing the motherhood penalty women suffer will make men reluctant to take advantage of the new rules.
Until these problems with shared parental leave are addressed it is perhaps unlikely that we will see a great deal of change in social attitudes concerning shared parental responsibility, and this in turn will continue to hold back women's careers.
Kim Hoque teaches Employment Relations in Britain and Introduction to Human Resource Management on the MSc Human Resource Management & Employment Relations. He also teaches Equality and Diversity on a number of Undergraduate courses.