How David Bowie vinyl chart success backs up research
10 January 2017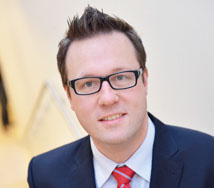 A musician's death can significantly boost sales
Research shows emotive public can bump sales up 50 per cent
New customers flock to top albums suggests Leif Brandes
Nostalgia also makes existing fans pick up more obscure albums
With January 10 marking a year since David Bowie's death coupled with the recent news the legendary artist's final album Blackstar topped 2016's vinyl sales chart, we take a look back to research from Leif Brandes on the impact on a musician's death on album sales.
Early 2016 saw a flood of David Bowie albums and singles entering the official charts and WBS research reveals just how much the death of a star effects sales.
Bowie reached number one in the US album charts for the first time with Blackstar, released two days before his death at the age of 69. While in the UK 19 of his albums entered the album charts, and13 of his singles - such as Starman, Life On Mars and Let's Dance - hitting the top 100, with Heroes highest at number 12.
Research by Leif Brandes, Assistant Professor of Marketing at Warwick Business School, revealed that an emotive public increase a musician's record sales by more than 50 per cent following their death.
Albums from artists like Bowie, and when fellow stars like Michael Jackson, Whitney Houston and Lou Reed died are snapped up by nostalgic punters who fondly remember the music, while the publicity and subsequent advertising attracts a new breed of customer according to Dr Brandes,
Dr Brandes, who teaches Marketing on the Executive MBA, said: "Our research indicates death-related publicity serves primarily as informational advertising that informs new customers. However, complementary survey evidence reveals that death-related publicity also triggers considerable nostalgic reactions and personal mortality salience – a feeling of their own mortality – from existing record-owners.
"This all leads to sales more than 50 per cent up on figures pre-death. There is also a marked sales increase on an artist's more critically well-received albums, which shows the importance of new customers for after-death sales figures."
In the paper Death-related publicity as informational advertising: evidence from the music industry, Dr Brandes, Stephan Nüesch, of the University of Münster, and Egon Franck, of the University of Zurich, looked at the effects of celebrity deaths on record sales in the music industry.
In total the researchers looked at 446 albums from 77 artists who died between 1992 and 2010, including stars like Jackson, Wilson Pickett, Dusty Springfield, Aaliyah and Notorious B.I.G. They used sales information from music sales tracking company Nielsen Soundscan and experts' evaluation of the quality of an album as featured on allmusic.com.
The death of Houston even led to a new sales record. In the week following her death in February 2012, she became the first woman to place three albums in the top 10 of the US Billboard 200 charts at the same time.
The researchers also conducted an in-depth survey on the music consumption of more than 2,000 participants, focussed on the albums of Jackson, Houston and Lou Reed.
Participants were asked which albums they purchased before and after the star's death, and given multiple options on why they bought the albums. Respondents were also asked about their emotional response to hearing about the artist's death.
"Four interesting differences emerge across new and existing customers," said Dr Brandes, who teaches International Marketing on the Undergraduate courses. "First, and most importantly, new customers are more likely to buy items about which they did not know before the artist's death. Second, new customers are more likely to buy items, because they want to finally own the artist's best work. Third, existing customers showed stronger emotional reactions to news about the artist's death, and were more often reminded about their own mortality."
These latter two observations are particularly important, as they explain why existing customers find an artist's low-quality albums more appealing after death.
"This is due to feelings of nostalgia," said Dr Brandes. "Indeed, previous studies suggest that mourning fans are likely to experience such feelings to a greater extent.
"Nostalgia can improve existing customers' evaluation of the low-quality albums, because it has been found to be inherently a positive affective state, so people like the product better. In the context of music songs, this positive affective state has been found to be strongest when individuals are familiar with the song and link it to important autobiographical events."
The findings of the study have clear managerial implications for retailers, because they show that a person's buying activity can be valuable information for targeting them with communication following the death of a music star.
Dr Brandes said: "Many online retailers such as Amazon, iTunes, or Netflix know a customer's complete order history and often provide person-specific product recommendations. Our results suggest that retailers can also use this information after the death of an artist. While a focus on the informative aspect of the death seems appropriate to attract new customers, existing customers are more likely to respond to an emotionally laden message that triggers the need for loss compensation."