How do entrepreneurs find a gap in the market?
16 February 2017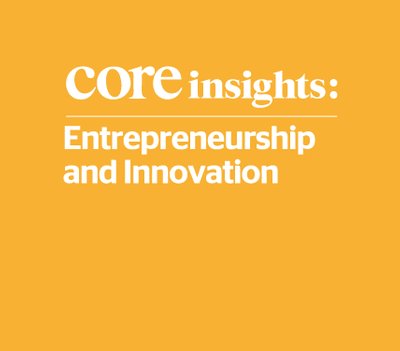 By Hugh Thomas
I always knew I wanted to start my own business, I remember in my teens trying to sell 'sandwich toastee bags' with my friend, George, at a car boot sale in Redditch, and getting the flu in the process. I think we just about broke even!
The inspiration for Ugly Drinks came from noticing a general shift in public perception around sugar and sweeteners in drinks.
Joe and I are very conscious of the health of the nation, diabetes and obesity levels are increasing, which has an impact on the NHS – the numbers are just staggering.
Also, we both worked in the drinks industry with Vita Coco and we noticed people were looking for the option of a drink without sugar or sweetener in it, but wasn't water and still had a flavour. When we looked on the shelves we couldn't see anything like that anywhere.
There should be a choice for consumers, so we wanted to create a fizzy drink that had all the fun of the big brands, but was also healthy.
We want people to get excited about the drink, have that great taste and the bonus is it has no sugar or sweetener, or anything artificial in it. We are filling the gap between water and traditional fizzy drinks, and it still gives you that 'cold can' moment.
We started in 2015, developing an unsweet fizzy drink infused with fruit and launched it in 2016.
My job - alongside other founder responsibilities - is to look after the marketing and brand, whether it is social media, PR or anything out in the market.
Every day is different, we could be doing in-store sampling, meeting PR agencies or out on the street selling cans.
It is all consuming, a lifestyle that blurs the line between work and leisure time. I am always working, when I go to bars, store openings, the launches of new clothing ranges, concerts, or sport; I check new things out to understand the new trends in pop culture. As a brand you need to tell your story and have an emotional pull.
At WBS I was surrounded by super-ambitious people from all over the world and our team is the same. We look for obstacles, because that is when you learn; getting the science of the drink right so it had a shelf life was a real hurdle we overcame.
What is the best thing about owning your own business?
For a start-up you need that persistence to keep knocking on doors and optimism that the next one will open.
Having your own company is great; the ability to literally do whatever the team's imagination conjures up is a real joy, it is our call, Joe and I make the decisions.
That freedom and ability to be creative is amazing. We have total autonomy, and although there is nobody there to help you when things go wrong, when see your thoughts and decisions play out in the marketplace it is exciting.
One of the best feelings was the first day when we saw Ugly Drinks on the shelves in Selfridges and seeing somebody buy it for the first time.
The Ugly brand is inspired by a variety of people from chefs - and the way they mould together cookery, science, marketing and art - to craft beer, street artists like David Choe, and film-makers like Casey Neistat.
Our mission is to make healthy drinks accessible to as many people as possible, geographically and through the price.
Ugly stands for being beautifully different; we champion individuality and believe in people putting their stamp on the world in their own unique way.
Hugh Thomas is CEO and Co-founder of Ugly Drinks and studied BSc Management.
For more articles like this download Core magazine here.