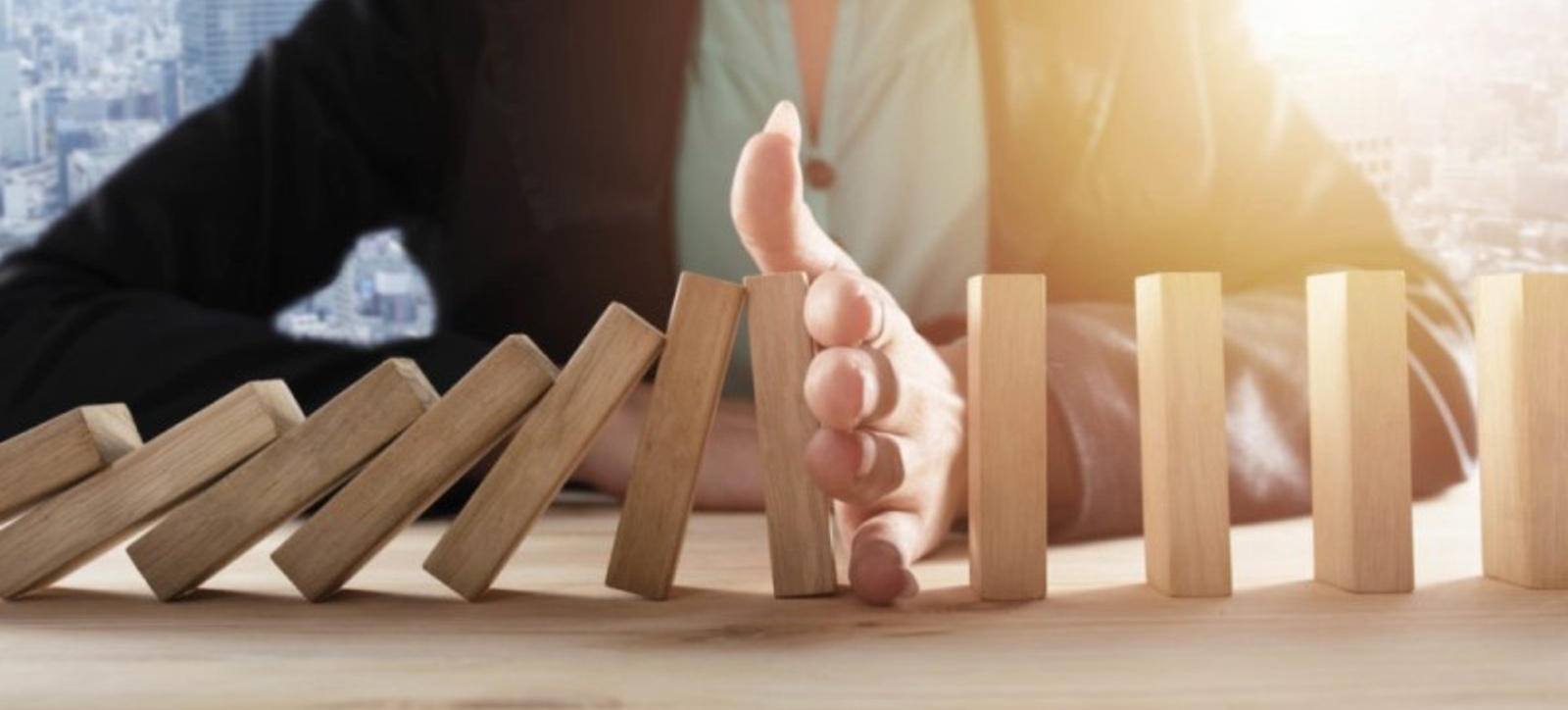 The ability to lead through turbulent times has never been so important as more crises arise
Do you remember the days of near-deserted streets, when all wore masks and people crossed the road to avoid you?
Do you recall buses and trains running past empty and the few essential shops open gave rise to long 'socially distanced' queues down the pavement?
One hour of exercise each day, hospital and care home visits banned, the elderly and sick dying without loved ones around them.
Whole industries and organisations halted entirely, and previously unknown terms - 'furlough', 'social distancing' and PPE – entered our daily language. Already these surreal, bewildering conditions fade in our minds.
They have left a profound legacy in funding costs. 'Quantitative easing' - in effect printing money and buying bonds - has contributed to rampant inflation; most of us are reassessing how and on what we spend money, consequences that are likely to be felt for many years to come,
Since 2020, we have seen a global pandemic kill in excess of one million people, a death toll that continues to climb as some governments still struggle to cope. Few, including our own, have gathered public confidence in their initial management of this crisis.
As the fight to control these circumstances continues, the Ukraine-Russia war has compounded the UKs critical cost of living crisis.
Leading outside your comfort zone
Crises are arriving with greater frequency than ever before, presenting major challenges to the continuing existence of governments, organisations and business.
Leaders, often fearful and under enormous time pressure are having to select from unappealing options and make major decisions outside their areas of comfort and expertise.
It is at these times that their experience and crisis training are most critical, and yet many leaders have little of either. The then newly-elected U.K. Prime Minister Boris Johnson and his ministers provide a very public example, widely criticised for the time it took to respond effectively to the challenges facing them.
What we do know is that such major crises will continue to arrive, and leaders will have little choice but to contend with leading their team, business, organisation or even country out of the storm.
Our book, Unprecedented Leadership: Learning to Lead in Turbulent Times, is aimed at leaders who want to be better prepared when crises strike and develop the skills to know what to do.
It is also for those who wish to reflect more broadly on their approach to leadership, improve their skills by making use of practical advice founded on academic leadership theory.
Many books rely heavily on the experience and knowledge of the authors, and this book is no exception. It adopts a multi-perspective view founded on years of expertise from its main authors, augmented by the invaluable contributions of guest contributors (Tim Wray, Bob Thomson and Alan Matcham).
This book is the product of many years of classroom discussion with executive students, most of which occupy senior leadership positions.
The majority of case studies are drawn from real life situations (although details and identities may have been altered) and interactions that helped to identify what is of foremost importance to aspiring leaders.
There are reflection points and journaling prompts that encourage readers to stop and think how they might have acted had they been faced with the same circumstances.
Learning never to waste a crisis
We start by defining the characteristics of a crisis which differentiate it from the usual problems and challenges facing any leader. We consider how early development of a leader-team relationship can be crucial to a cohesive crisis response, made more effective when based on previously developed leadership capabilities.
It issues specific steps to take when faced with a crisis and a leadership mindset that can be honed through practice and training.
Outside the emergency services and armed forces, crisis leadership training is rare in organisations, and, where available, often limited to specific types of crisis; this book is broader in approach and more transferable in its advice.
Lastly we encourage developing leaders to identify opportunities for longer lasting change when crisis strikes, which strengthen the organisation or business for the future.
As they say 'never waste a crisis to make lasting change'. All of these topics of strategic, responsible, sustainable and opportunistic leadership are addressed in the book.
Based on the immediate few years alone, major crises will come sooner rather than later for most leaders; this book is for those who wish to not only lead, but lead well, when it arrives.
Unprecedented Leadership: Learning to Lead in Turbulent Times by John Colley and Dimitrios Spyridonidis published by Palgrave Macmillan and is available to buy now.