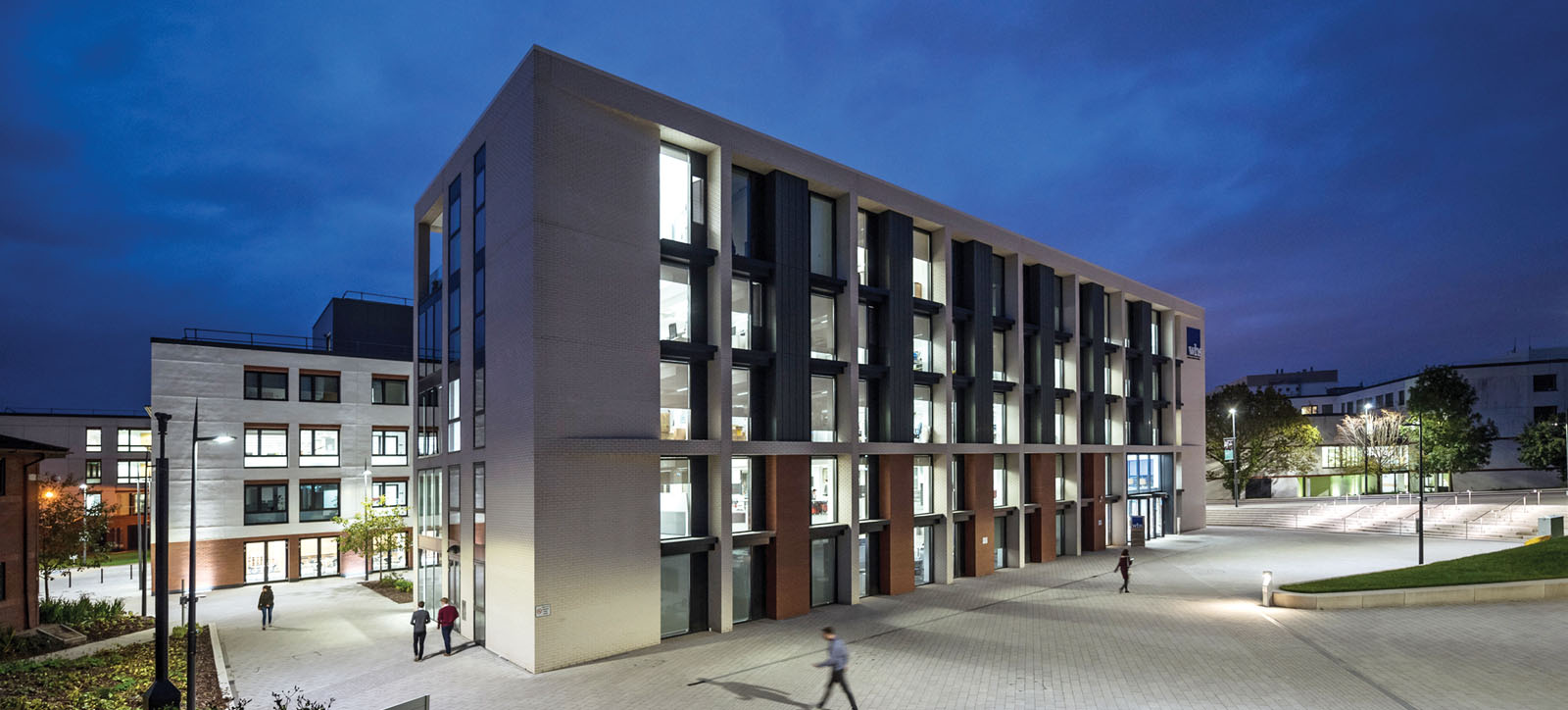 When Randy Croyle, a Dow Chemical lifer, was called into CEO Andrew Liveris' office he had no idea he was about to embark on a 13-year journey that would change his life and re-invent the century-old Michigan company.
It was 1999 and, on the cusp of a new Millennium, Dow had agreed to embark on the most ambitious project in its 102-year history, a $11 billion takeover of Union Carbide Corporation, a company synonymous with the 1984 Bhopal disaster when a toxic leak saw some 20,000 Indians die.
The takeover had been controversial and complex, creating the second largest chemical company in the world. Following this major strategic acquisition, Dow's Liveris wanted Croyle to set up a PMO – a programme management office.
"What's a programme management office?" asked Croyle.
"I don't have a clue," said his boss. "But we talked to some consultants and they said we need one."
The PMO's task was to learn lessons from the integration of Union Carbide. Over several years, the lessons Croyle and his team put together were codified into more than 100 tools that helped Dow transform its business from low-margin chemicals into high-margin speciality chemicals. As Dow transformed itself through acquisitions, divestitures and alliances, it became the darling of investors.
By the time Croyle retired, after 35 years at the company and 13 years in charge of the PMO, he was hailed by Dow as building a multi-million dollar capability for the firm. Croyle and his team developed tools and techniques that saw Dow acquire 138 companies, enter 122 joint ventures and unravel 156 divestitures. It is one of the most successful corporate transformations ever seen and on a scale never seen before.
So what is particularly unique about Dow? Well, on average research has found acquisition announcements move the acquiring firm's stock price between zero and minus two per cent – ie investors are preparing for value to be destroyed, which again, on average, is what happens in mergers and acquisitions. Yet when Dow announced a joint venture, divestiture or acquisition its stock price, on average, rose. Were investors aware of the unfolding transformation and anticipating performance improvements at the chemical giant?
Together with several other researchers, a longitudinal study covering 20 years of archival and extensive interview data was gathered to explore how Dow transformed itself. By interviewing Croyle over 13 hours, plus 15 other senior members of the PMO and Dow's executive team, as well as sifting through Dow Chemical's documentats, the process Dow followed to transform itself was revealed.
It consisted of a three-step framework other business leaders may find useful to become masters of corporate transformation themselves.
1 Initiating Structure
For many managers a takeover is a once in a lifetime ordeal. It is a process where everybody is working just to get it over the line and then get back to business again. But for Dow, it was only the start.
Dow realised the integration of Union Carbide was a huge opportunity to gain valuable knowledge that could stay with the organisation in a central depository rather than spread all over the firm and stuck inside people's heads. So, the first step was to create a dedicated senior management team that pulled in experts from different functions and whose sole full-time job was to learn from the first M&A process – not do the integration but learn from it, to develop tools for future integrations.
Croyle pulled in people from finance, manufacturing, operations and IT and together they started to codify the steps taken to integrate Union Carbide. These functions are a good place to start for a similar 'transformation team'. Over time, these experts at Dow would put together a toolkit that articulated the 'what' and 'when' of corporate transformation.
Once a first draft of these tools has been made, they need to be refined into granular detail. One of the first tools Dow's PMO produced was a 'team structure' for integration, detailing the jobs and roles needed to oversee the task. Another was 'on-boarding', which gave instructions for integrating new employees from the acquired firm. Timelines and how to measure synergies were developed, as well as the 'first 100 days' tool, a checklist of what needs doing and when.
To develop these tools the transformation team needs to interview people involved in the integration process and take these notes together to find patterns of working. It can then also help function leaders to develop integration tools specific to their department.
At Dow the PMO developed 'after-action reviews' that would look at the transaction of a company when it was finished and see what worked and what didn't. This developed the tools so they had thousands of micro-tasks that needed doing for an integration and these were continually updated.
With these tools made, the transformation team can then coach business leaders through the integration process in future deals.
"Speed is so critical in an acquisition," said Croyle. "So when we announced [acquisition target], we pulled that timeline off the shelf, I put the name on top, I made a couple other tweaks here and there, and we had it within 24 hours."
2 Generalising structure
When Dow moved into joint ventures the PMO was asked to oversee integration of the new companies being formed. It found the tools it had developed for acquisitions could be used in joint ventures and then, when Dow hit an economic downturn to pay off its Union Carbide debt, for divestitures as well.
Selling or moving part of a company's assets that is still interacting with its own internal processes has similarities to buying a new company and bringing it into a firm's processes – just in reverse. So the implementation tools developed for acquisitions are then used and adapted for joint ventures and divestments. Whether it is a joint venture, acquisition or a divestiture they still need cross-functional teams being pulled together with timelines, on-boarding detail, team structures worked out and so on. At Dow the same processes and job functions were involved in all three domains with excellent results each time.
However, moving into joint ventures and divestitures, does mean a strengthening of communication channels so each member of the cross-functional team needs to be aware of the step-by-step process and where everybody is on the roadmap to integration.
This is where having a dedicated transformation team and keeping the members constant enables learning, as they can spot the differences and similarities in the processes of joint venture, divestitures and acquisitions.
At Dow they added performance trackers for different work streams, such as aligning HR policies in a joint venture, and included surveys in the after-action reviews. These surveys of what worked and what didn't work were followed up with one-to-one interviews of Dow leaders involved in the project.
3 Backward-chaining solutions
Once the implementation phase has been codified across acquisitions, joint ventures and divestitures the transformation team can then look at the other phases involved, the ones before integration - ie the transaction period and the due diligence part.
In many ways the framework looks at the M&A process in reverse. By starting with the end phase - the integration - all activity is geared toward achieving end goals. In other words, 'backward chaining' helped Dow's experts look at what is considered the most critical and most complex part. Then it worked backwards to look at due diligence, a phase where previously Dow execs complained of a lack of "process discipline" with one insider adding "they couldn't even spell due diligence".
It saw the PMO develop tasks such as corporate and function-specific due diligence checklists and value assessment documents were needed across all three deal types.
Once due diligence has been mastered and knowledge cross-fertilised to different departments through mentoring and coaching by the transformation team, it can then move upstream to the transaction phase.
Through surveys and one-to-one interviews Dow's PMO team developed more tools, including a transaction proposal, a business support document, a negotiations template, board approval guidelines, and documents detailing how to perform a post-process review.
The transformation team needs to constantly update its tools and templates, this is especially useful in the after-action review. All three types of deals are divided into three phases, transaction, due diligence and implementation and working on documentation for common phases across all three allows the transformation team to see how lessons can be transferred to each deal type.
By having a team dedicated across all three phases it helps improve the linkage between, transaction, due diligence and implementation, so in some respects they can run concurrently to speed up the whole process.
This three-step framework reveals key elements companies can use to develop their own corporate transformation capabilities. The framework also helps managers to think of acquisitions, joint ventures and divestitures as all within their remit. Often managers only think acquisition is an option, but this framework makes them think how all three are similar and can be explored.
By working on all three deal types rather than having separate teams for joint ventures, acquisitions and divestitures you will find they inform each other, so the transformation team is able to take learnings from each one to improve on all three. This also means the company can work concurrently on all three types to speed up corporate transformation – something that is vital in today's fast moving technology-driven world.
Further reading:
Bingham, C. B., Heimeriks, K. H., Schijven, M. and Gates, S. (2015) "Concurrent learning : how firms develop multiple dynamic capabilities in parallel", Strategic Management Journal, 36, 12, 1802-1825.
Heimeriks, K. H., Bingham, C. B. and Laamanen, T. (2015) "Unveiling the temporally contingent role of codification in alliance success", Strategic Management Journal, 36, 3, 462-473.
Koen Heimeriks is Professor of Strategy and teaches Mergers and Acquisitions on the Distance Learning MBA, Executive MBA and Executive MBA (London).
For more articles like this download Core magazine here.