How will luxury evolve in the digital age?
20 July 2017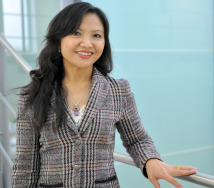 Warwick Luxury & Innovation Hub holding annual conference at The Shard
Academics and experts from all over the world will discuss luxury's future
Millennials and the sharing economy challenge the very notion of luxury
Follow the conference live on the Warwick Business School website
Some of world's brightest thinkers in luxury marketing including brand experts from McLaren and L'Oréal will be converging for a conference on how luxury evolves in the face of Millennials' demands and the growing sharing economy.
Hosted by Warwick Business School at its WBS London base at The Shard on Tuesday July 25, The Evolution of Luxury conference will also explore how digital and experiential marketing is changing the face of the global luxury market.
If you can't make the conference, you can follow it live on the Warwick Business School website.
The rise of the sharing economy is challenging the very notion of luxury and brands are having to find new ways to attract the monied Millennials.
Qing Wang, co-founder of the Warwick Luxury & Innovation Hub, said: "Digital technologies, including social media, challenge a number of fundamental premises of luxury consumption and luxury brand management.
"The sharing economy, which is a growing part of our lives, especially for Millennials, who are approaching their prime spending age, fundamentally challenges luxury brands' values. When Millennials value experience over possessions where does luxury fit?
"This conference will explore how consumption and brand communication techniques may evolve in line with this new generation's demands and a constantly-changing digital context."
Speakers from McLaren, L'Oréal, brand agencies and academic experts from the US, Italy, China, France and Switzerland will debate the future of luxury with the latest research also being presented.
Karin Haferkorn, Regional Marketing and PR Director Middle East, Africa & Latin America at McLaren, and McLaren Global Digital Manager David Mattingly, will deliver one of four keynote speeches.
The second will come from Professor Robert Li, Director of the US-Asia Center for Tourism and Hospitality Research at Temple University, who is among the world's top 40 most cited tourism scholars, with his research winning a number of awards, and whose clients include Walt Disney Parks and Resorts and Universal Studio Hollywood.
The third keynote will be by Tom Stone, Brand Business Leader at L'Oréal, who has also worked with Unilever, Reckitt Benckiser, O2 and giffgaff. While Mario Paris, Professor and Architect at Politecnico di Milano and editor of Making Prestigious Places: how luxury influences the transformation of cities will present the final keynote speech.
Gina Traboulsi, Director of creative agency FlamingoRose, will deliver a presentation on how ditigal can support luxury experience with Gavin MacLennan, of Lateral City Apartments, while Jie Li, Director of the Luxury Brand Research Centre, Shanghai Jiaotong University, will be part of a panel debating Luxury Branding in the Digital Age.
Follow the conference via our live blog on the Warwick Business School website, starting from 9am.
The full agenda on Tuesday July 25 is:
09:00 Arrival and Registration
09:30 Welcome (Lawrence Young and Qing Wang)
09:45 Track A: Industry Keynote (Karin Haferkorn and David Mattingly) | Track B: Academic Keynote (Professor Robert Li)
10:20 How Digital can support a Luxury Experience (Gina Traboulsi and Gavin MacLennan)
10:50 Morning Coffee Break
11:20 Track A: Paper Presentations (Mike Bastin, Fabio Duma, Benjamin Berghaus) | Track B: Luxury Consumer Trends in the Digital Age (Panel: Dr Yasmin Sekhon, Chris Donnelly, Dr Wided Batat, Giorgio Riello, Jason Smith)
12:20 Lunch
13:50 The Evolution of the Idea of Luxury: Connecting Real Places to Digital Spaces (Joanne Roberts and John Armitage)
14:25 Track A: Paper Presentations (Julia Wolny, Shaun Borstock, Simone Griesser, Ming Lim) | Track B: Luxury Branding in the Digital Age (Panel: Juliet Guo, Martin Edgerton Gill, Jie Li, Simon Petherick, Joanna Bourke, Qing Wang)
15:25 Afternoon Tea Break
15:55 Industry Keynote (Tom Stone)
16:30 Academic Keynote (Mario Paris)
17:00 Closing Remarks followed by Networking
For more information, and full speaker biographies click here