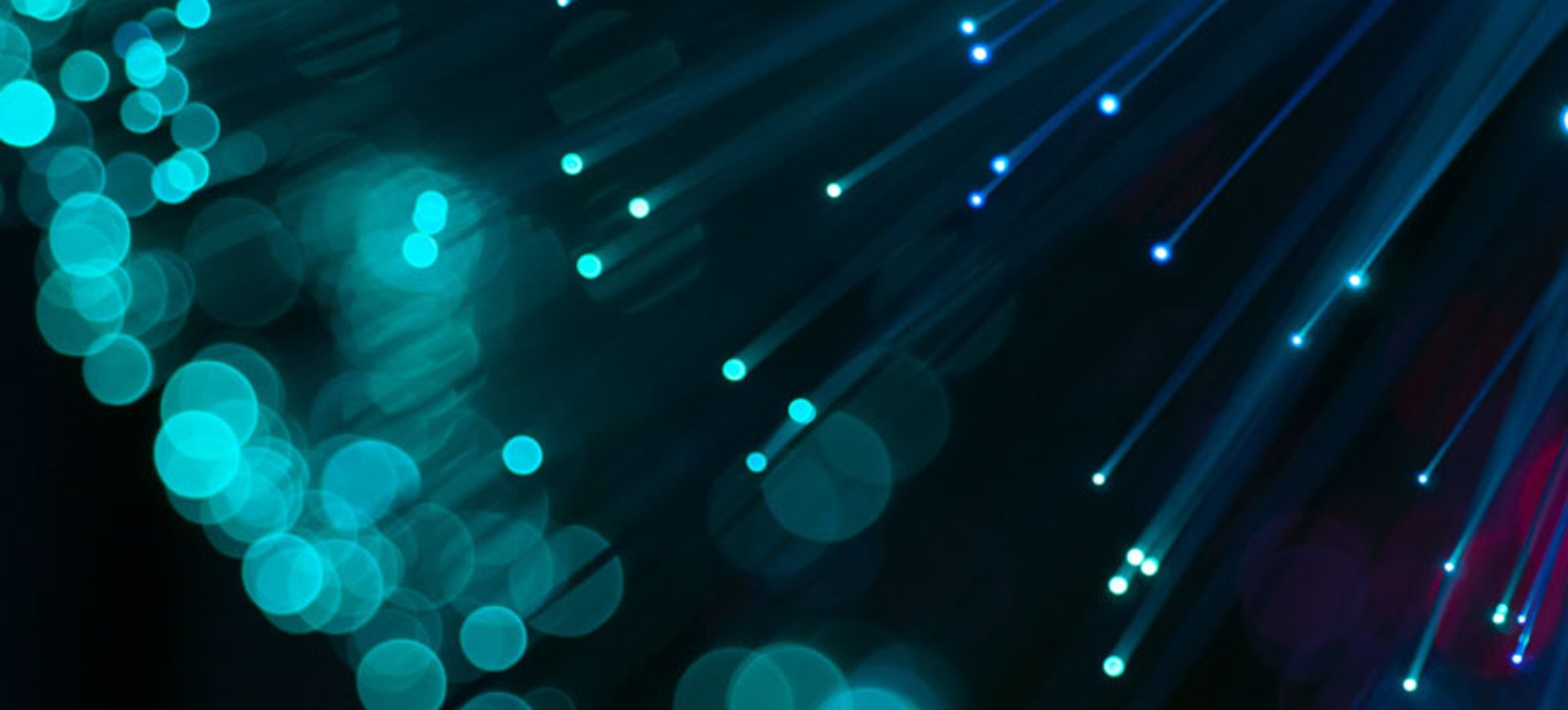 The Internet of Things is ushering in a fourth industrial revolution
Companies large and small are fighting to be our go-to connected device
Personal assistants like Amazon's Alexa are just the start
Cognitive learning will allow proper conversations with devices
The race is on and will soon reach its climax. Which device will you be asking to answer all our problems in the next few years?
Will it be the fridge, the oven, the watch or the car? Which one will be connected to the internet and become the font of all knowledge in our lives?
The Internet of Things (IoT) has been talked about ever since a connected toaster was unveiled at a conference in 1989. But it is now here, spreading and slowly ushering in a new industrial revolution, what Mark Skilton, Professor of Practice in the Information Systems and Management, is calling the fourth industrial revolution; the coming together of artificial intelligence (AI), machine learning, virtual and augmented reality, 3D printing and IoT into still unimagined new products, services and even industries.
"With potentially any device, object, wall or surface becoming an access point for connected services the ocean of data will become ever richer," says Professor Skilton. "The possibilities and future scenarios are only limited by your imagination."
Companies large and small are hoping it is their products leading this revolution, their product that we talk to for advice on cooking, washing, school homework, the latest wellington boots, or ordering goods, services, takeaways or dishwasher tablets.
Steve Wood has been at the heart of this race. First as Head of IoT Platform Security & Risk Management at IBM and now as Product Portfolio Manager for Lloyd's Register's Marine & Offshore Digital Applications, which includes IoT.
At IBM Steve advised companies on how they can harness this revolution with the latest software, exemplified by Watson, its cloud service that can analyse billions of gigabytes of data in an instant and learn as it does so.
"Who owns the interaction with the customer?" says Steve, who completed his Distance Learning MBA at WBS in 2014. "That is what will be crucial and at IBM we talked to many companies working towards that."
Whichever company gets there first and does it well will become the chronicle of information, the go-to platform for everything - your new best friend. Think of an oven that can find recipes for whatever you have in the fridge, download new features because you like baking bread, suggest new cooking ideas based on what you like or the cheapest supermarket for your weekly shop and then order it for you. Or could the fridge do all that?
"Such technology creates an opportunity for an electronics consumer goods company like Whirlpool to directly interact with the users of their washing machines," says Steve.
How will the Internet of Things change how we live?
"Today Whirlpool's route to customers is through its distributors; typically you go to a third party when you want a new washing machine, so the consumer relationship is intermediated by them. With a connected washing machine Whirlpool has a direct route to understand you as a consumer, your individual preferences and has a much better opportunity to provide offers and features to retain you as a customer.
"It could upgrade features based on how much you use it, recommend washing powder or conditioners. You could ask what the best temperature for different fabrics is."
Why would you ever leave Whirlpool, if it becomes so helpful? And Steve believes even greater opportunities are available in the B2B sector.
"The first step for businesses is generating immediate value from the data they already have," says Steve. "By collecting and looking for trends, such as understanding the usage preferences, that alone can be incredibly valuable.
"A good example is the facilities management company ISS, who has partnered with IBM to tap into insight from millions of devices and sensors embedded into buildings, doors, windows, chairs, meeting rooms, dispensers and air conditioning systems. The connected building provides owners and users around the world an opportunity to make offices, warehouses and properties more personalised, intuitive and user-friendly.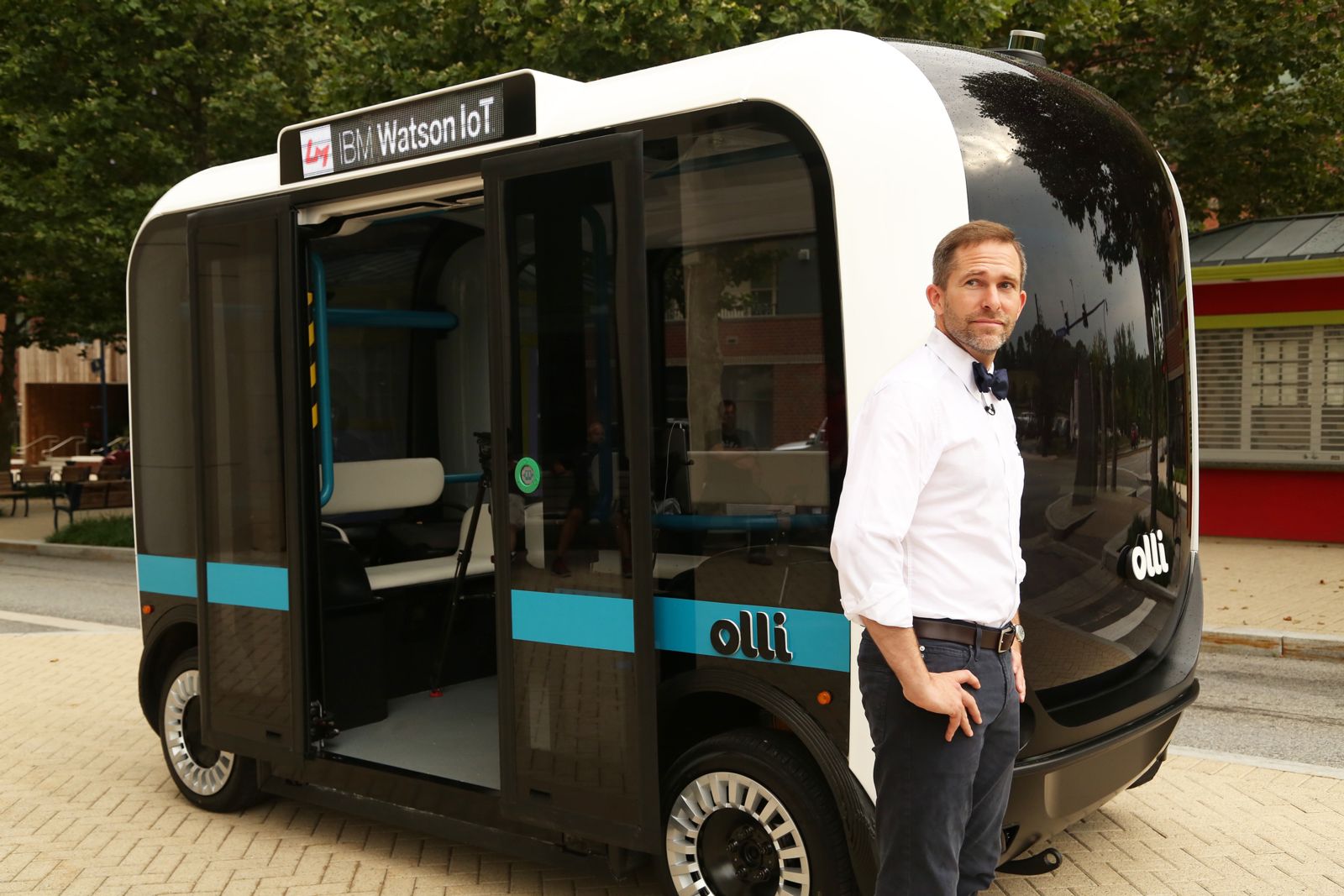 "These services enable businesses like ISS and Whirlpool to move up the value chain, generating a high-quality stream of revenue as long-term relationships are built with their customers based on a deep understanding of their business needs and customer preferences.
"The Watson IoT platform cloud service is constantly learning as well, that is where the disruption is happening. This technology can learn emerging needs of customers and open opportunity to monetise it dynamically.
"Connecting 'things' into IoT can mean applying simple data analytics or predictive analytics right through to cognitive analytics or AI. The trick is, to begin with data that's easily available today and work up to a fully IoT instrumented service or product using cognitive intelligence, which will then discover new insights and opportunities."
IBM is also working with Local Motors, a US tech company developing open-source vehicles. Its Olli project is a self-driving vehicle - it looks like a small bus - that potentially brings the taxi used by Arnold Schwarzenegger in the 1990 version of sci-fi film Total Recall to life.
How will IoT help autonomous vehicles?
"By using the cognitive analytics from Watson and IoT instrumentation, it not only self-drives but collects various data so passengers can have interactive conversations with the car," says Steve. "So instead of putting a postcode into the satnav you just say: 'Olli take me to the nearest Chinese restaurant'."
And if the restaurant is connected to Olli you could order your food and have it waiting for you at the table when you arrived. Then, suppose the plates are connected and could detect when all the food was gone. They could then contact the waitress to tell her you are ready for dessert. In a connected world where every building and object can talk to one another the possibilities are endless.
"All the technology is available today, what's required in the next step is to instrument and open up systems to IoT access," says Steve. "IoT is enabling shifts in business models with the potential to transfer control to different value chain participants. Disruptors will already be thinking through where the information they gather today produces valuable insights and planning to extend this in the future to feed into Watson Cognitive analytics."
Watson is already being used in healthcare, a world overrun with data. IBM is working with hospitals in the US and India to help clinicians identify and personalise treatment from the tsunami of evidence-based information in the world. Doctors would have to read 29 hours every workday to keep up with the research and insights produced, while Watson can read 200 million pages of text in three seconds.
"Give Watson a body of knowledge and then it can start interacting with experts in that field and it learns as it goes along," says Steve. "In cancer care it provides an intelligent support tool. It is constantly consuming medical research and re-applying it for treatment, so a specialist can consult with Watson and ask it: 'show me the latest research for liver cancer that relates to the characteristics of this patient'.
"Physicians can then make judgements on the options presented by Watson and decide the most effective course of action. For instance, there may be side effects because of the patient's family history that the physician also has to take into account.
"Physicians are then able to update Watson with both what they decide and also with the results of the treatment, so it becomes a self-learning service that is constantly updated through use."
How will IoT work with AI and machine learning?
Such cognitive interactive technology is a major step forward and can open up so many possibilities for IoT by allowing natural conversations and real interactions with devices.
"At the moment with services such as Siri or Amazon's shopping assistant, Alexa, you can say: 'find me green wellington boots' and it will display all the options with prices," says Steve. "But then if you want a dialogue with those services they don't maintain context - so effectively that's it - it's voice-enabled question and answer.
"With cognitive technology, you can follow up and ask 'how many are in size eight?' and it will tell you, then you can say 'actually can I get those in red' and it will tell you, so there's a natural conversation rather than a sequence of distinct voice commands."
It sounds just like talking to Red Dwarf's computer, which the crew named Holly. What name will you give to your fridge?
Mark Skilton teaches Cyber Security in Business on MSc Information Systems Management & Innovation and Business Consulting on the Undergraduate programme.
Follow Mark Skilton on Twitter @mskilton.
For more articles like this download Core magazine here.