In Memoriam: Dr Margi Levy
27 September 2013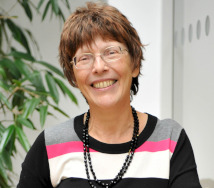 Warwick Business School has passed on its condolences to the family of Margi Levy who has passed away at the age of 62.
Dr Levy joined Warwick Business School in the 1990s and was a respected and much-loved member of the academic staff.
Professor Mark Taylor, Dean of Warwick Business School, said: "We were very sad to hear the news of Dr Margi Levy passing away. Margi dedicated many years to the Business School and carried on working through her illness with bravery and dignity. She will be fondly remembered by her WBS colleagues. Our thoughts are with her family and her husband Michael Synnott at this difficult time."
Dr Synnott has written a moving tribute to his wife for the Guardian, click here to read it.