Inaugural Guanghua Global Immersion Programme
29 July 2013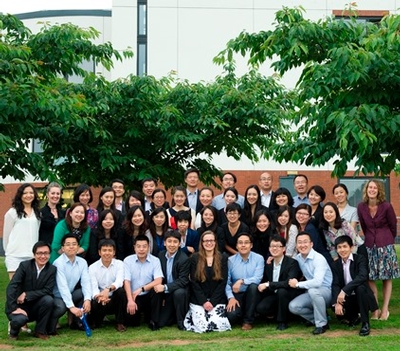 A group of 37 MBA students and accompanying staff from the Guanghua School of Management (GSM), Peking University visited WBS to undertake a one-week Global Immersion Programme in July.
Although WBS has a strong existing exchange relationship with GSM, this was the first bespoke module that has been delivered as part of the international partnership. The Immersion Programme is designed to give students an insight into the culture and business practices of the UK and Europe.
WBS alumni and corporate partners kindly hosted the group at their places of work, including Birmingham International Airport, Prodrive, and Network Rail.
Module participant, Kens Tuanyou Kong, was delighted with his visit: "The support team made the module at WBS very successful and enjoyable. What I have learned during the programme is valuable, and I'm sure it will prove to be very useful towards my future work and study. The teaching materials were comprehensive, and I was inspired by all three of the company visits."
His colleague and fellow student, Jessica Hui Pan added: "I liked the method of teaching employed by the WBS professors, and their abundant industry experience. Great trip, great school and great people!"
Professor Qing Wang, WBS Associate Dean for Internationalisation, commented, "This immersion programme was a great success, thanks to the excellent effort of staff from both schools. As our relationship continues to grow, we are keen to explore further avenues to deepen our collaboration with Guanghua, and I look forward to visiting colleagues again in Beijing later this year."
Guanghua School of Management will return the hospitality in May 2014, when a group of between 20 and 40 Warwick Business School students will be visiting Beijing for a week-long module focussing on Doing Business in China.