Inequality at an early age has a lasting impact
21 August 2013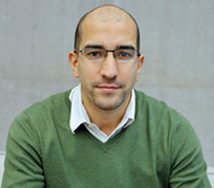 Evidence shows that inequality at an early age has a lasting impact on the rest of a person's life. The WBS Behavioural Science group is involved in an innovative new PhD project which sets out to change that.
Working with the Design Council
In partnership with the Design Council WBS has embarked on the Knee High Project, which aims to improve the lives of children under five in the London Boroughs of Southwark and Lambeth.
PhD student Juan Carpio has been taken on to research the impact of the project to see how ideas from the Project can be used by service and product designers.
Trying to solve some of society's problems
Ed Gardiner, Warwick Business School's Behavioural Design Lead, said: "The Design Council is heavily involved in creating new products and services to solve societal issues. Hopefully Juan will be able to provide some very practical applications for product and service designers in creating new innovations. He will looks at some of these new enterprises to see how over time they stick and defuse."
Blending research with experience for practical impact
Mr Carpio is keen to see the ideas that spring up from marrying research in the field of behavioural science with the experience and knowledge gained from the Knee High Project .
"The Design Council methodology means we will step back and go into the community to better understand their needs and hopefully then find areas to focus on," said Mr Carpio.
"The real benefit of this is that not only do we have the view of the academic world but the real world perspective as well, so the outcomes are more likely to be disseminated and have an effect for the people in the community."
Watch this film to find out more about Juan's Doctoral experience.