Is the future of money cashless?
15 March 2017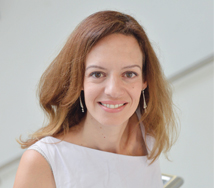 WBS academic Pinar Ozcan discusses a cashless society
Contactless payments will account for an estimated $60bn of sales in 2017
Dr Ozcan believes it will bring a revolution as people move away from cash
95 per cent of pilot participants would continue to use such technologies
Warwick Business School Associate Professor of Strategic Management, Pinar Ozcan, believes a cashless society is a certainty in the future and will bring about a revolution.
It is expected this year alone an estimated $60 billion will be spent using contactless payments worldwide and in 2016 one in five payments in the UK were made via contactless methods.
Through her research, however, Dr Ozcan found many innovations have actually been around for over 16 years, but power struggles between telecommunication firms and banks have caused numerous delays in bringing such technology to the masses.
"We don't want to be counting our cash and giving out coins – for sure there is a future for a cashless society, it is both convenient for the customer, but also saves money for businesses," Dr Ozcan said.
Other technology available for payments is now available in the form of Apple and Android Pay, but also via wearables and other technological advances.
Dr Ozcan added: "It will all come down to what is the most comfortable technology for consumers to wear, put on or put in their pockets. But so far 95 per cent of pilot participants I have seen in my research have suggested they would continue using these new forms of payments.
"Initially there are concerns over safety, but as long as it can be locked or can identify users through fingerprinting or other technology people were happy.
"There will be a revolution in society in terms of tech and regulation – who owns the data for payments for example?"
Watch the video above to find out more about Dr Ozcan's research.
Pinar Ozcan teaches Strategy & Practice on the Distance learning MBA and Strategy Analysis and Practice on the MSc Business suite of Postgraduate programmes.