#IWD2017: Gender diversity in the boardroom
07 March 2017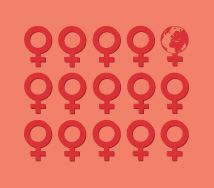 WBS to host special event to mark International Women's Day
The guest speaker is Allison Ogden-Newton of Keep Britain Tidy
She will discuss her boardroom experience and anecdotes
WBS academic Maja Korica will explore research on boardroom diversity
Warwick Business School is hosting a special event on gender representation in the boardroom and at senior leadership positions to mark this year's International Women's Day on Wednesday March 7.
The event will take place at WBS London, The Shard and will feature a guest speaker, Allison Ogden-Newton, Chief Executive at Keep Britain Tidy, as well as contributions by Dr Maja Korica, an Associate Professor at the School with expertise in public boards and top leadership.
While the number of women on FTSE 100 boards has increased by double to nearly 27 per cent, more work needs to be done, especially at executive director levels, given most recent gains have been in non-executive director positions (see 2016 Grant Thornton Report on Corporate Governance of UK listed companies).
The two speakers will discuss how to best get more women in senior executive positions, building on personal reflections, but also open up some customary assumptions and foci when it comes to women and progress in the workplace.
Allison Ogden-Newton is a WBS Full-time MBA alumna and has been CEO of Keep Britain Tidy since June 2015, when she became the charity's first female Chief Executive. She previously worked for World Child Cancer.
Allison will be sharing stories from the front line of her board experience, and what it means to be a woman at 'the top of your game'. She will balance her talk between sharing lessons experience has taught her and encouraging the next generation of female leaders to not be afraid of reaching their full potential.
Dr Maja Korica, whose PhD research at Oxford Said Business School focused on how boards and top management of public organisations work in practice, will, in turn, be sharing insights from her observations and other academic studies, as a precursor to debate.
In particular, Dr Korica will argue that while much attention is being given to how numbers of women in senior leadership can be increased, we shouldn't lose sight of the key underlying question of why.
"Research has shown women whose promotions to boards are seen to be the result of explicit quota or diversity-aimed efforts often feel like they are there solely due to their gender, rather than their skills," said Dr Korica
"This may result is less positive outcomes than intended, both for women in question, and those still hoping to join."
Dr Korica argues, while diversity of thinking has been identified as key to effective board functioning - most notably decision-making and oversight - it is not clear such diversity of thinking will necessarily come from the presence of one or two women, especially if they remain a small minority.
Dr Korica added: "Instead, greater attention should be paid at board level to considering what the role and function of a board is, and the skills needed. Similarly, when it comes to promotion of women to senior leadership positions, greater attention should be paid to how organisations value work, and define promotion criteria, to avoid biasing against women who still predominantly carry out caring roles, or take on less valued work."
Dr Korica will remind those in attendance while attention to the very top of organisations is important for signalling purposes, how women's work is valued, assessed and promoted at all levels, but also that of other minorities who are similarly under-represented, remains critically important.
The full agenda is as follows:
07:30 Arrival, registration, and breakfast
08:30 Presentations start
09:30 Q&A followed by informal networking
10:30 Event close