Japanese car recall shows value of quality and safety in supply contracts
15 April 2013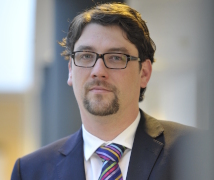 Supply chain expert Mark Johnson believes the recall of 3.4 million Japanese cars shows how it is important firms put quality and safety first in negotiating contracts with suppliers.
Toyota, Honda, Nissan and Mazda have had to recall 3.4 million vehicles across the world because of faulty airbags supplied by Takata Corp, which are at risk of catching fire or injuring passengers.
The recall follows Toyota recalling 19 million vehicles globally from late 2009 to early 2011 due to unintended acceleration claims and again shows how risky huge global supply chains are.
Dr Johnson, Associate Professor of Operations Management at Warwick Business School, feels firms should not just look at cost when considering their supply chain.
"Perhaps the answer to this is to put quality and safety first when negotiating contracts for safety critical parts," said Dr Johnson.
"As more and more firms focus on what they are good at – their core competences – then their suppliers will be trusted for greater proportions of the design and manufacturing of sub-systems and components.
"This comes with a cost, and that is the loss of control of their supply chains as they cede responsibility to their suppliers while procuring parts at a low price.
"It is unlikely that carmakers will ever bring certain things – airbags being a prime example – in-house, it's simply not in their interest as costs are already competitive and they need to find new ways of managing the relationship so that they can have visibility of any issues.
"This means moving to contracts based on relationships – which give transparency into operations – as opposed to those where price is the be-all and end-all.
"Takata have paid the price in a reduced share price and will no doubt find themselves under pressure when contracts are negotiated. Toyota, and others, will pay the price through an expensive, and public, recall."
See this story featured in The Manufacturer.
Dr Mark Johnson teaches supply chain management on the Warwick Executive MBA, the MSc Management Science and Operational Research and undergraduate courses. He also teaches operations management on the MSc Management course.