John Baptista tells BBC Tumblr will boost Yahoo
21 May 2013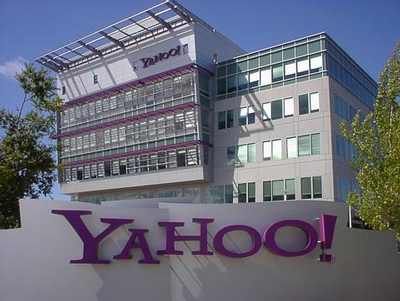 Dr John Baptista told BBC Radio Five Live's Drive programme that buying Tumblr will open up Yahoo to a younger generation - as long as they don't impose any rules and too much advertising on their new $1.1 billion acquisition.
The Warwick Business School Associate Professor believes it is a good move by Yahoo and will help them catch up with Google and Facebook in the social media market.
Yahoo makes its money from advertising through its email service, but Dr Baptista says this is a dying technology and Tumblr's blogging know-how will help it to deliver a multi-platform service that users are increasingly demanding.
The Associate Professor of Information Systems said: "Yahoo is pretty 'old school' now, as email is slow and old, so this is a good move for their brand image. Acquiring Tumblr will make it more edgy and allow them to engage a younger generation. They seem to be targeting the Google+ type of platform where they can combine their expertise in email technologies with a more dynamic platform for blogging, pictures and video, which will make them more attractive.
"This puts Yahoo on the map for the young and technology-savvy generation. From my research I have found that the use of email is reducing more and more and so Yahoo have to find new ways to operate to challenge the likes of Google, by offering the same kind of functionality and speed of communication.
"But Yahoo has to be careful to keep Tumblr's integrity as if it starts imposing rules and interfering with the functionality of the platform with advertising they will kill it."
Dr Baptista, who advises 60 of the largest companies in the UK including BT, HSBC, IKEA and Nokia, doesn't believe Yahoo has paid over the odds for Tumblr, saying the $1.1 billion price tag shows the potential of the site.
"The markets might be surprised by the price, given Tumblr's revenues, but I think it shows Yahoo have a clear plan to monetize the operation," said Dr Baptista, who was director of new technologies for the Conservative Party during the UK general election campaign in 2001.
"I think they will keep Tumblr separate, but they will use the expertise to enhance their operation and provide a dynamic platform where their traditional advertising strength can be utilised, though they can't over play this too much. It is a good move and gives Yahoo an edge."
Dr John Baptista Managing the Digital Workplace on the Warwick Executive MBA and Critical Issues in Information Systems on the MSc Information Systems Management & Innovation. He also teaches Digital Business and Workplace Technologies on the undergraduate courses.
Listen here to Dr Baptista on BBC Five Live's Drive programme. He is on after 50 minutes.