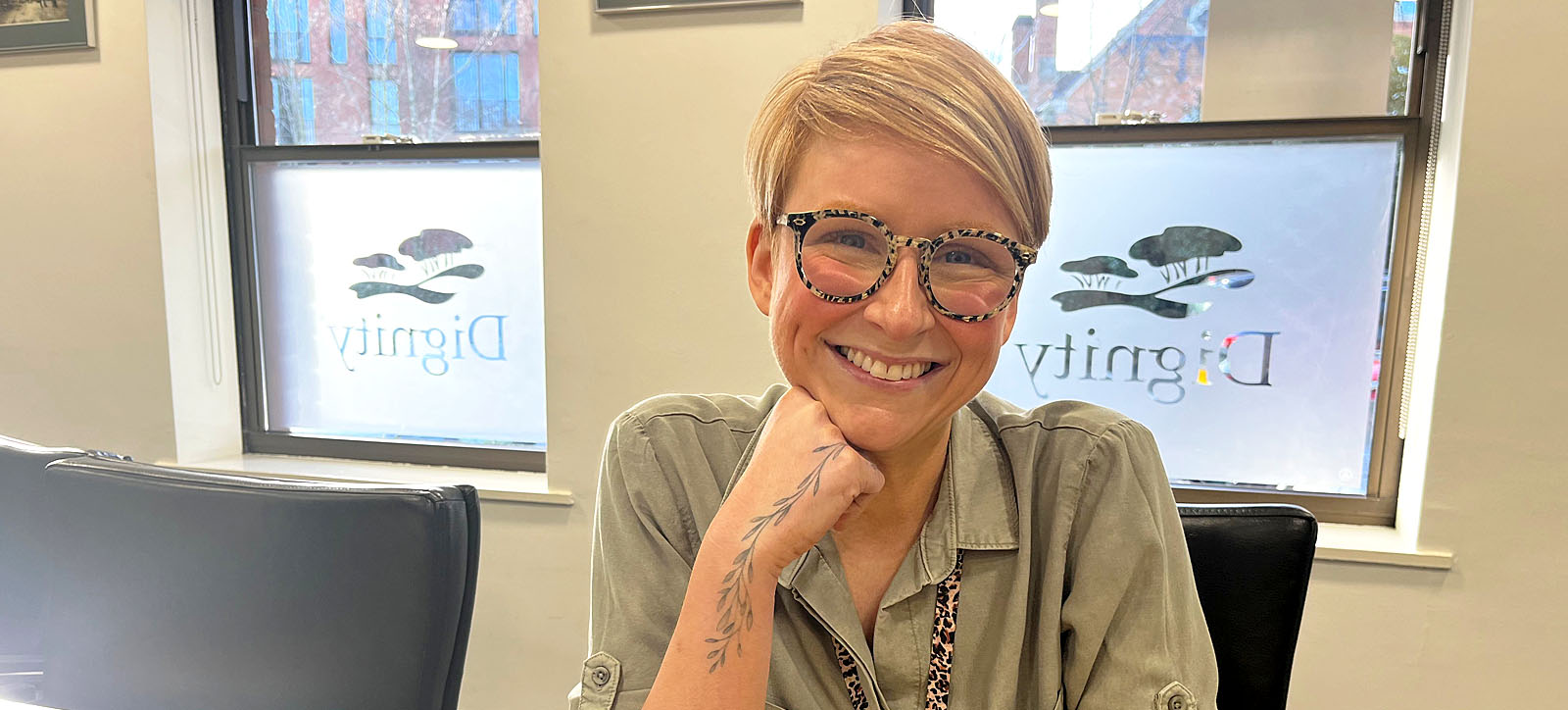 Kate Davidson was awarded an MBE for her work undertaking 50,000 funeral services during the height of the pandemic
CEO Kate Davidson admits it has been "the most surreal few weeks" of her life after she was awarded an MBE for her work with bereaved people during the COVID-19 pandemic.
When the country was plunged into full lockdown Kate and her team at funeral operator Westerleigh Group swung into action, delivering a service that went above and beyond to help the bereaved cope with stringent restrictions and provide extra help for staff working around the clock.
She has now been rewarded for her outstanding service during the most challenging of times with an MBE in the New Year's Honours list, something she still can't believe has happened.
"To be awarded an MBE is so humbling," says Kate, who is now CEO of Dignity, one of the UK's largest funeral providers.
"It has been the most surreal few weeks. I received an email from the Cabinet Office saying I had been recommended for an MBE and then it was announced at New Year. To think I will be going to Buckingham Palace to meet the King and collect an MBE is just unbelievable.
"The pandemic was a really tough period. It was incredibly hard work for a concentrated period of time, but our frontline colleagues at all the crematoria were amazing. They didn't think twice about the extra hours that were needed and the extra work. That is the beauty of this profession – it is really a vocation and the teams are so dedicated."
The 37 year-old, of Harborne, admits funeral services is not the "sexiest industry", but she fell in love with it on a placement at her local crematorium in Stourbridge and has not looked back.
"It is so rewarding," says Kate. "You have such an impact on people at a very difficult time in their lives. When somebody faces the death of a loved one, it is the hardest thing in the world, so people let us into their lives and we can really make a difference to help that person through a difficult time.
"It is very emotional, very sad and tragic – but it is also a privilege to be allowed to help people deal with this hugely important event."
Kate believes her Executive MBA was key in helping her manage the pandemic while she was Commercial & Operations Director at Westerleigh.
"Three weeks after finishing the MBA we went into lockdown and we were straight into crisis mode," says Kate. "The MBA gave me the leadership and confidence to handle the situation. The lessons about communication, organisational culture, and leadership all helped in bringing together the whole organisation."
The early weeks of lockdown were full of uncertainty as rules and restrictions changed day-by-day, while the country suffered a shortage of personal protective equipment (PPE) and all the time Kate had to make sure the usual standards of service and care were still in place at the company's many crematoria and cemeteries in England, Wales and Scotland.
"Our frontline colleagues did the hard work, so we wanted to look after them," says Kate. "We sent them bouquets of sweets, pizza vouchers, and other gifts, so they knew we were thinking about them.
"We communicated with staff constantly and stayed visible. I did a weekly video, talking about what we were doing, wrote daily briefing notes and people really appreciated that - it kept them engaged.
"We were on the frontline of the crisis. Our staff worked extended opening hours, bank holidays, weekends, night shifts - we did not cancel any services and we were doing 50,000 services a year. We were able to provide webcasting facilities across all of our sites to help family and friends watch services.
"The staff were amazing and we successfully lobbied the Government to have our funeral service colleagues classified as key workers.
"It was an extremely challenging time, with lots of hours put in by me and our many staff, so to be awarded an MBE is a wonderful surprise and testament to everybody at Westerleigh and the entire funeral profession."