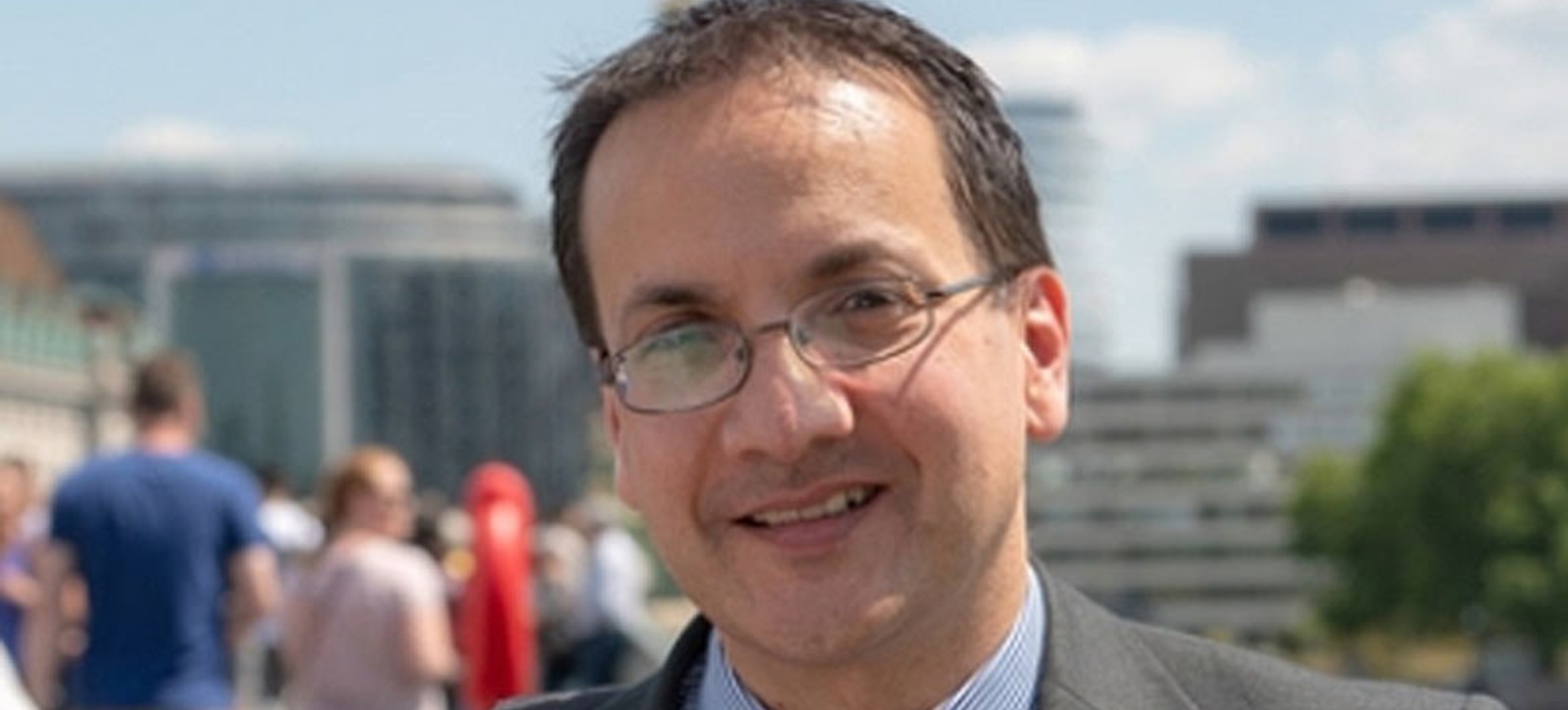 Commission seeks to influence UK Government's National Disability Strategy
Professor Hoque, of WBS, joined by Baroness Tanni Grey-Thompson
It also includes former Minister for Disabled People Rt Hon Mark Harper MP
Commission chaired by Lord Shinkwin, Vice Chair of APPG for Disability
Kim Hoque, Director of Warwick Business School's Industrial Relations Research Unit, has been appointed to the Centre for Social Justice's Disability Commission.
The Commission, chaired by disabled Peer, Lord Shinkwin, will seek to exercise a substantial and enduring influence on the UK Government's National Disability Strategy, due in 2021. It aims to produce a robust, radical and pragmatic action plan to address the different disadvantages disabled people face in relation to transport, housing, education and employment.
By drawing on both field and desk-based research, as well as the insights, expertise and lived experience of its members (half of whom are disabled), the Commission will explore the support disabled people need to thrive in the labour market and in society more widely.
It will also investigate whether flagship Government policies are delivering measurable, value-for-money improvements for both disabled people and the tax payer, and will make recommendations for policy reform.
Lord Shinkwin said: "The Disability Commission has been set up to secure a step change in the opportunities available to disabled people, to live their lives fully and as they want to.
"There is an under-representation of disabled people in all walks of life from business, the arts, politics and, most of all, in senior management positions. Twenty-five years after the Disability Discrimination Act (DDA), polling by Savanta ComRes shows that only 50 per cent of UK adults say that non-disabled people's attitudes towards disabled people have got better, while 10 per cent say they've got worse.
"The stigma of disability remains all too real for some. Given this, the Government needs to look beyond the strategies of the last 25 years and instead formulate and implement, within the lifetime of the current Parliament, an action plan for tangible, measurable progress."
Evening Standard editor and former Chancellor of the Exchequer, George Osborne, responding to a letter from Lord Shinkwin, highlighted the importance of the Commission's work given the implications for disabled people of the COVID-19 lockdown and the deepening recession.
He commented that the backdrop against which the commission will conduct its important work has changed dramatically.
"Now unemployment stalks the land and the key issue is whether the huge progress over 10 years in getting disabled people into work will be undone," said Mr Osborne. "Yet there are also positive lessons. In this crisis we've learned how technology enables people to engage with the workplace and society even if it is physically difficult."
He added that if the Commission can tell us what lessons we should learn from lockdown, "it will do a fine job".
The Commission's work is expected to take 18 months and it plans to publish four reports. The first, scheduled for release in October 2020, will feed into the National Disability Strategy, which is due to be published in 2021.
A further three reports will follow during 2021. These will seek to sustain pressure on the Government by influencing the implementation of the National Disability Strategy and any subsequent legislation, thereby monitoring the Government as the commitments of its strategy are rolled out.
As well as leading figures from the political world including one of Britain's greatest Paralympians, Baroness Tanni Grey-Thompson, and former Minister for Disabled People, Rt Hon Mark Harper MP, other members of the Commission are David Forbes-Nixon, Commission Deputy Chair and Chair of the DFN Foundation and DFN Project SEARCH; Dimple Agarwal, Deputy CEO, Managing Partner People & Purpose, Deloitte LLP; Fleur Bothwick OBE, Director of Diversity & Inclusive Leadership, EY; James Lee, City Bridge Trust; Diane Lightfoot, CEO, Business Disability Forum; Helen Cooke, Director, MyPlus Consulting; and Helen Dolphin MBE, Independent Mobility Consultant.
Professor Hoque was invited to join the Commission given his track record of influencing UK Government disability policy though his research on disability and employment.
Lord Shinkwin said: "I'm really pleased that Kim has joined the Disability Commission. It's fantastic for the Commission to be able to draw not only on his knowledge and research expertise in the disability and broader equalities field, but also on his wealth of experience in using his research to exert substantial influence on policymakers. The ground-breaking research he has conducted over the years in collaboration with his disability@work colleagues will make an enormous contribution to the Commission's work."
Professor Hoque said: "It is a tremendous honour to be invited onto such an important Commission, and to join such an illustrious group of fellow Commissioners. I have no doubt that under Lord Shinkwin's leadership, the Commission will impact significantly on the Government's National Disability Strategy, and in doing so, it will result in substantive improvements in the lives of disabled people across the UK in many ways for years to come. I look forward to contributing to the Commission in any way I can."
For further information on the Disability Commission click here and on Professor Hoque's research on disability here.
Professor Kim Hoque teaches Introduction to Human Resource Management on the MSc Human Resource Management and Employment Relations at WBS.