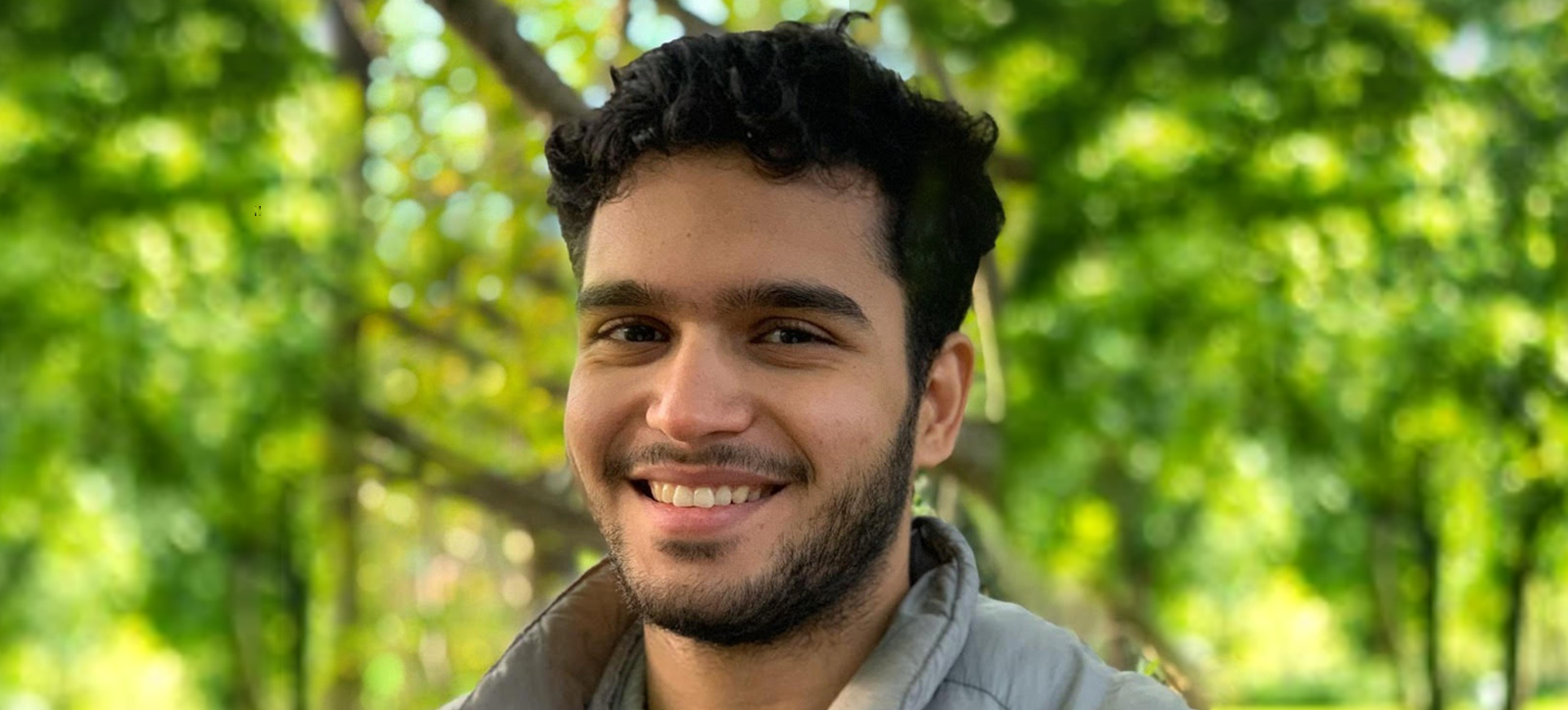 Entrepreneur Varun Balsara is aiming to upskill 100 million professionals after launching a platform to deliver masterclasses from industry experts and thought leaders.
The 22 year-old, who graduated with a BSc Digital Innovation & Entrepreneurship, created Let's Level Up to marry the ongoing skills shortage with the rise of edu-creators – thought leaders, academics and industry experts creating their own digital content. The platform offers a one-stop shop for edu-creators to build courses and a cohort.
Varun came up with the idea after interviewing experts and thought leaders for his podcast, The Human Entrepreneur, which reached Apple's UK entrepreneurship top 20 in less than two years.
"We are building an edtech ecosystem that upskills professionals in the fields of business, technology, design and life skills," said Varun. "Our mission is to help upskill 100 million professionals by 2030 by providing edu-creators with the technology, tools, admin, logistics and knowledge to run, create and scale cohort-based courses."
Cohort-based courses run from three to 12 weeks with small groups of 20 to 50 and consist of synchronous and asynchronous learning materials along with community driven, real-world activities where learners build their portfolios in a given skill-set.
In his first year at WBS, Varun – through the Warwick Incubator – built ConnectUs, an application that joined like-minded students to events on the University of Warwick campus via an algorithm. The aim was to tackle social isolation and loneliness and saw Varun win the Outstanding Student Contribution award from the University. ConnectUs is now run by student society Enactus Warwick and has helped more than 500 students find connections at the university.
Now, with support from Warwick Enterprise and its Graduate Accelerator Programme, Varun has secured almost £10,000 of funding to get Let's Level Up off the ground. He has built a minimum viable product, worked with four edu-creators to build their cohort-based courses and is collaborating with 10 more in the coming months, while talks with more investors are ongoing.
"The podcast allowed us access to some very interesting individuals and conversations," said Varun. "We realised that it wasn't just entrepreneurs but professionals too that face a skills crisis, which could affect their employability." said Varun, who is originally from Mumbai, India, but is now living in London on a two-year start-up visa. "At the same time, we have seen the rise of creators and thought leaders sharing their knowledge, but there aren't any major unified solutions allowing these edu-creators to monetise their knowledge. By enabling, say, 100 creators to upskill their respective communities – that are often in the thousands – we are upskilling at scale and impacting people exponentially.
"Our platform uses a revenue-sharing model where the creator charges a price for the cohort and we take a percentage of the total revenue made.
"Post-graduation, learners are given the opportunity to join an alumni network where they can connect with other graduates. Over time, with their work portfolios acting as CVs, we will match individuals, who are looking for jobs, to companies that require specific talent on a part-time or full-time basis."
Since launching three months ago Varun and his team have helped four creators deliver courses to around 80 people with prices ranging from £100 to £1,500.
As well as his entrepreneurial activities, Varun believes his undergraduate dissertation on the role of AI in edtech helped him understand the landscape.
"It gave me the opportunity to deep dive into the specifics of the edtech landscape," said Varun. "The Reinventing Education module run by Warwick's Institute for Advanced Teaching and Learning also gave me an opportunity to explore what it really means to 'reinvent' education, which planted the seed.
"Additionally, Warwick Enterprise has been pivotal in supporting my entrepreneurial journey. I have received funding, mentoring, access to networks, and most importantly, it gave me a safe space to fail. For example, providing funding to test my ideas out has helped tremendously.
"Along the way, I have found many supporters. For example, at Warwick I was able to meet one of my co-founders who I started The Human Entrepreneur with and a co-founder for Let's Level Up.
"We are building at the intersection of education and the creator economy by addressing the skill-shortage problem and helping edu-creators monetise their knowledge. This space is growing exponentially and we want to be the pioneers riding this wave to shape its trajectory in the years to come."
We no longer offer the BSc Digital Innovation & Entrepreneurship course as part of our undergraduate portfolio, however, pathways in Digital Business, Entrepreneurship, Finance and Marketing are available on the BSc Management and BSc International Management, allowing you to focus your studies around a particular subject area.
Discover more about our courses and pathways in our undergraduate brochure.