LinkedIn: an extension of your professional persona
30 June 2016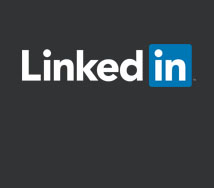 LinkedIn is an extension of your professional personal network - so use it - advises WBS Career Manager Fay Watkin. Here she shares some insight on how you can leverage this vital tool in your favour.
If you want to grow your personal brand and gain visibility in your sector, and beyond, LinkedIn has unprecedented worth.
Announcing at the beginning of this year, a 20 million strong membership in the UK alone (430 million worldwide!) the platform is largely acknowledged as changing the face of recruitment and professional networking. This has been emphasised by the endorsements of prominent business leaders and HR professionals alike.
If you're looking for employment or a career move, James Caan (CBE), former 'Dragon', LinkedIn Influencer and current CEO of Hamilton Bradshaw Group was quoted recently highlighting the immense value LinkedIn now provides to recruiters:
"One of the biggest ambitions and motivations of all recruitment owners was to have an exceptional database. Isn't it amazing today that we now have the world's largest database available to us free of charge? So I think that LinkedIn itself has transformed the industry, and access to candidates has been never better than what it is today." (Read or listen to the full interview by Link Human here.)
Ultimately, without a presence on LinkedIn there is a real danger of invisibility amongst your networks, diminishing your ability to command gravitas in this increasingly digital era. The recent acquisition of the platform by software giant Microsoft further underlines this!
Participate
There are many ways to gain traction to your profile and being active through joining groups that interest you, and likewise that you'd also like to influence, is a good way to start.
This is also a key way to grow and maintain commercial awareness and find out about the trends that people in your networks are talking about.
Start by participating in a group you feel comfortable sharing your views in, and as your confidence grows consider extending your voice by publishing posts on the things that that you're passionate about and you think will interest your network – this is a fantastic way to showcase yourself on the platform.
WBS has a significant LinkedIn group for you to join (with over 23,000 members!), as well as several specific networks with a presence on LinkedIn, both geographical and professional, ranging from a Warwick Finance network to a Warwick Entrepreneurs network, making it easy for you get started!
Nail your audience
Who do you want to attract on LinkedIn? How might they interpret your profile? This is particularly poignant if you're hoping to change role or sector as you will need to make sure the transferability of your skills and experience translate.
This may require you to weed out any sector specific jargon to assure the language you use doesn't leave the reader with more questions than answers! For inspiration check out how the 'LinkedIn Influencers' do it in the sectors that you're aspiring to impress, as well as senior employee profiles in the companies you'd like to target.
Polish your profile
Just like the first 'face to face' meeting you have with someone new, your LinkedIn profile provides an instant platform for you to be assessed by others, and ultimately judged! What your profile looks like, what you choose to say and where you choose to say it will all be under scrutiny.
The quest for profile perfection needn't be as arduous as you think however, read the 'WBS LinkedIn guide' for top tips on how to start achieving profile panacea!
Get up to speed with the etiquette
New to LinkedIn? Knowing how to navigate the platform can feel daunting at first but by using it regularly (see 'participate' below) you will soon become accomplished, however there are some unspoken rules that new users should adopt to get the most out the platform.
Firstly, this isn't your Facebook page so don't be tempted to share anything, or comment on any articles, that don't reflect how you want to be known as a professional.
Secondly, although ,as this article clearly aims to highlight LinkedIn is really useful when looking for new employment opportunities, however don't take the brash approach of directly touting for a job on there, including firing out copies of your CV, as this will rarely have the effect you want!
Would you expect someone in the real world to respond well if the first time you met them you thrust a copy of your CV in their hand and asked them for a job, before even shaking their hand and introducing yourself? I hope you wouldn't, and quite simply put the same applies on LinkedIn.
You firstly need to build rapport and take the time to establish a relationship! This may be done through making considered comments on posts they share or being active in any groups they are part of.
Once you've built up a presence in their world you could consider asking them for an informational interview to find out more about the industry or company they work in, but just don't mention the 'J' word!
The bottom line is LinkedIn isn't a magic solution; you only get out what you put in, but you really can reap the rewards!