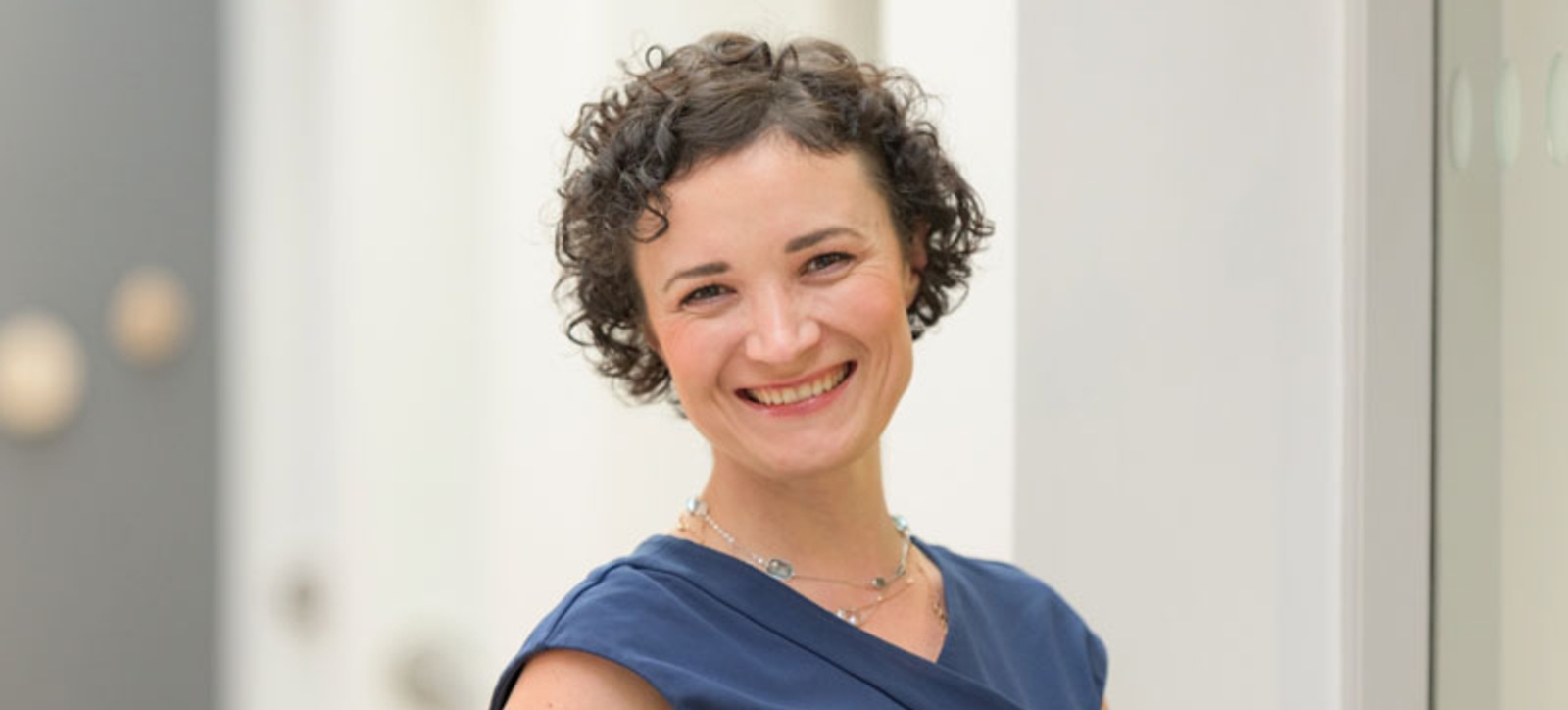 Building a digital relationship is now crucial to landing a career move
Damian Manire and Viktoria Tavits create consultancy to teach skills
MBA Connex will help MBAs get ahead in digital relationship building
Company grew out of pandemic forcing them to network online
The global pandemic has seen millions switch to remote working with face-to-face meetings moving online and teams becoming virtual colleagues.
Two MBAs are banking on this becoming the new normal as organisations contemplate the cost savings of abandoning the office altogether and networking events disappear from the calendar.
Damian Manire and Viktoria Tavits have created MBA Connex, an online platform that provides workshops and training for MBA students, graduates and alumni to network digitally.
Estonian Viktoria (pictured) said: "Virtual networking skills are in high demand in today's virtual workplaces and relationship building is critical to landing your dream job.
"MBA Connex offers a solution to the challenge of virtual networking by helping clients perfect the skill of networking online with the same intimacy of a face-to-face meeting.
"As working from home becomes the norm, we believe the demand for good virtual networking skills is only going to grow – MBA Connex is prepared to meet this demand."
The pair came up with the idea while on their Full-time MBA course. When a group of them started reaching out to Warwick Business School alumni and influential industry figures, they noticed some were more successful than others and there were lessons to be learned.
"We observed that during the meetings certain etiquette and behaviour were needed to sustain meaningful and engaging conversations," said Viktoria. "From these experiences, we saw a distinct need to coach professionals on how to build strong relationships with alumni, follow up with contacts and engage in meaningful conversations to benefit all parties."
The former project manager, who worked for Santander in the UK and Westpac in New Zealand before joining the MBA course, added: "We decided we can help business schools and MBA students by running workshops on virtual networking best practices. The workshops we offer are interactive with a step-by-step guide on how to network virtually while avoiding the pitfalls that lead to dull Zoom meetings and overall disengagement.
"We also want to cater for students who need help in reaching their dream company. For this, we have created a one-to-one consultation service for individual students who need personalised coaching and networking assistance tailored to their career goals."
What initially started out of necessity to maintain networking opportunities as they looked for their next career move, has turned into a business opportunity.
The pair even found that networking online was more productive than attending events in person, there are no visa restrictions after all, and CEOs are more inclined to spend an hour online on a Zoom call than travel miles to a meeting.
American Damian, who was a senior consultant at PwC before embarking on the MBA, said: "Probably our most insightful tip is not to be afraid to contact senior leaders. Top executives are busy – yes. But they are people too and many are very responsive and willing to help motivated MBAs.
"The trick is to contact them the right way that leads to a meaningful connection.
"We think there's a new demand for virtual networking and how to do that successfully and how to do that meaningfully. And our experience is testament to this – it's not just about adding someone on LinkedIn, or just writing an email.
"How do you build trust? How do you create relationships? We have developed, through some trial and error, what really works, what shows success and what actually gets you hired. We think we have some good answers for that and how to do that."