Michael Mol tells ABC more may follow Ford
24 May 2013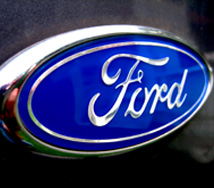 Australia will find it hard to hold on to its two remaining car manufacturers after the announcement by Ford that it is pulling out of the country.
That was the view of global strategy expert Professor Michael Mol on Australia's ABC News 24's The World. He believes Toyota and GM Holden are facing the same cost and demand problems that have forced Ford to announce it is ending its 88-year operation in Australia.
Professor Mol, who is Professor of Strategic Management at Warwick Business School, UK, said: "I think Australia will find it hard to hold on to the two remaining car manufacturers. It will certainly be incredibly difficult to attract new car manufacturers.
"Shutting its Australian manufacturing operation is very unfortunate for that country, but it makes strategic sense for Ford. The production costs are high and demand in Australia is falling so it makes sense to move this elsewhere.
"Cost is a big part of this, but also Australia, just like Europe, holds an ever-decreasing skills advantage over the emerging economies. Countries like Thailand and China have upgraded the skills of their workforce over the last few years and when that is combined with the strong Australian dollar and the increasing production costs it made Ford's decision inevitable and puts question marks over the two remaining manufacturers.
"Historically the car industry has looked at national markets, but these days it takes a global outlook. The car industry has gone through substantial change over the last few years because of the financial crisis. There has been a major shift in manufacturing capacity towards Brazil, Asia and other emerging markets."
Australian manufacturers have tended to focus on medium-sized family cars, but Professor Mol says demand in the growing emerging markets is mostly for high-end luxury brands or cheap and basic cars.
"The shift to emerging markets also brings with it demand for different models, ones Ford Australia is not producing," said Professor Mol, who has written a book on outsourcing entitled Outsourcing: Design, Process and Performance. "In emerging markets like China the demand is for high-end luxury brands or at the other end of the scale for cheap, small cars, these are the two growing areas, not the mid-sized range.
"Interestingly the day before announcing it was ending manufacturing in Australia, Ford revealed it was increasing production in North America by 200,000. Australia doesn't have this flexibility in production. Ford has tried to make it work in Australia, but unfortunately it has had to admit they can't do it any longer. I believe Ford's management overestimated its ability to turn things around in Australia."
Professor Michael Mol will be teaching International Business on the Warwick MBA by full-time study, Warwick Executive MBA and the Warwick MBA by distance learning next school year.
See this article featured in The Scotsman and on ABC Radio's The World Today and listen to Professor Mol on The World Today.