Microsoft must move into the mobile age to thrive
18 February 2014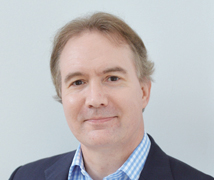 New Microsoft CEO Satya Nadella must focus on repositioning the company and bringing it into the mobile age if it is to compete with the likes of Apple and Google.
The company that built itself on hardware and software has struggled to move on from desktop computers to smart phones and tablets but many believe Satya Nadella, the third CEO in the technology giant's history, is the right man for the job of reviving the company's fortunes.
Having laid out plans to prioritize innovation over tradition and to focus on a broader range of connected devises to maximise cloud computing, big data and machine learning, Nadella has already made waves since his appointment was announced on 4 February.

But Mark Skilton, Professor of Practice in Information Systems & Management at Warwick Business School believes there are a number of fundamental issues that Nadella must prioritize in his first few months on the job, starting with bringing together areas of the business that have previously been fragmented.
Out with the old and in with the new
"I think Microsoft has a four way business domain split to contend with in its business strategy going forward: the enterprise server and hosting business; the software applications and solutions; gaming and entertainment services; and of course mobile devices and operating systems. But this is not untypical of other large platform founders trying to cross from the old IT systems to the hyper-connected digital world.
"I personally think Satya Nadella is a good choice for the role of CEO and he is the logical fit for Microsoft to focus on scaling up and converging their portfolio across the four domains. His first priority should be to focus on the indisputable shift to cloud services in all areas and to strengthen the uses of Bing, Skype, Yammer and other social platforms into main stream Microsoft products."
Smart phones and tablets
The problem for Microsoft has been its inability to compete with Apple and Samsung in the smart phone and tablet market which Mr Skilton feels needs to be near the top of Satya Nadella's to-do-list as new CEO.
"Microsoft continues to lose its market share in the critical mobile and tablet market and operating system platform technology in Windows 8 and 8.1. This is a potential weakness that Satya will need to rapidly address as this could hit a point of no return if competitors establish via office apps and enterprise service choices away from Windows.
"The idea of true disruptive innovation and the ability to deliver new product lines that critics have laid against Satya's appointment may still come true. From his CV he does not appear to be in that mould and new product development and continual internal refocusing may not be enough in the longer term to preserve the growth of Microsoft.
Removing the barriers to innovation
"Satya in his defence has already stated he needs to remove the barriers to innovation in Microsoft but this is different from the creative thinking and challenges made famous by Steve Jobs and the early days of Bill Gates. For now Microsoft in Satya can secure the cloud foundations and with luck and judgement modernise and drive forward a new agenda in their own terms."
Mr Skilton also believes Microsoft has the potential to expand and grow what is already at its fingertips and must look to offer a more user orientated experience.
"Microsoft has the ability to grow its strong Xbox offering into a home services platform and for this to potentially expand beyond this into a wide range of services. It also has the potential to expand its presence in mainstream enterprise data centres and software as a service like Office365 into a cross platform and mobile device service. Microsoft has strong competition that can manage integrated mobile and web site services but they too are still trying to integrate and position for the next growth which I believe will be in the expansions of 'internet of things' services."

An 'internet of things' service
If Microsoft is to have the rebirth that some experts are predicting, it will need to utilise the advantages it has already got over its competitors.
Mr Skilton said: "In the future different technologies will cross between different disciplines like home, retail, transport and services in a much more integrated way. I believe Microsoft still has the natural advantage of 'platform centricity' that it can exploit strategically to grow new services and solutions.
"The challenge for Satya will be if he can satisfy shareholders wanting to split and refocus the group and the reorganization he may need undertake necessary to bring these converged technologies to reposition Microsoft as the leading home, enterprise and other 'internet of things' services platform of the 21st century."

Professor of Practice Mark Skilton teaches on the Warwick Executive MBA and specialises in digital strategy, CIO best practices, cloud computing and sourcing models.