Money not the answer for overhauling parts of NHS
28 October 2016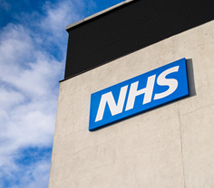 Lack of interest helped mental health services revamp itself
Money and resources spent elsewhere but brought little change
Left to their own devices staff brought about major changes
Minimal management scrutiny allowed department to experiment
Research has found that mental health services at an English NHS Trust were successfully revamped for little or no money, while resources ploughed into restructuring another area produced no benefit.
In a new in-depth study of strategic change in the National Health Service (NHS), Rene Wiedner and Eivor Oborn, both of Warwick Business School, found despite putting in extra funds and having more managers and GPs to re-structure its management of contracts little changed, while mental health services at the same Trust revamped itself thanks, in part, to a lack of interest.
Related article: Six tips for CEOs to get the right information
"A big re-structuring effort can inhibit change on the ground, but also unintentionally facilitate it elsewhere," said Dr Wiedner.
"You would think that massive re-organisation would slow down change in areas considered to be marginal, whereas we found that it can have the opposite effect.
"The deflection of interest can actually stimulate change because the few people who are interested in these marginal areas can start pushing changes through that don't attract much attention from others – until big changes have already started to accumulate."
In the study The Emergence of Change in Unexpected Places: Resourcing across organizational practices in strategic change to be published in the Academy of Management Journal, the researchers collected data from a wide range of sources, including more than 700 hours of direct observation, 66 semi-structured interviews and more than 20 gigabyte of archival data.
The research examined the unfolding practices of contracting public healthcare services following the initiation of strategic change within the English NHS.
Professor Oborn added: "Strategic change initiatives are costly. They involve committing financial, human, and other types of resources to parts of an organisation that are targeted for change by senior managers.
"But as our research shows, sometimes the most profound change does not emerge in the practices that witnessed the greatest increase in the quantity of resources or in which medical consultants were given the highest degree of control.
"Instead, change emerged in a practice that was not treated as a priority and that subsequently attracted interest from a very limited number of individuals."
Faced with spiralling costs and the need to meet nationally mandated targets, executives at the NHS Trust launched an initiative to alter the way local hospital contracts were managed.
In spite of this, however, the researchers found the practice of managing hospital contracts remained largely unchanged.
Instead, another practice, namely the contracting of mental health services, changed to such an extent that, according to Professor Oborn, it became a shining example of strategic change inside and outside the trust and was then used to revamp community services.
"Favourable conditions for change emerged, at least in part, due to directing the focus on hospital contract management practices and – crucially – away from the mental health contract management practice," said Dr Wiedner.
"Individuals involved in mental health contract management thereby benefited from a general lack of interest, which provided sufficient space for them to rapidly implement a series of changes without the need to engage in lengthy negotiations."
The changes that emerged gave the appearance that mental health services had been a strategic priority for change when in fact the focus of attention had been on acute hospital services.
Dr Wiedner believes that with the focus elsewhere it unintentionally contributed to the emergence of what he terms "resourcing space": a space characterised by low co-ordination costs, minimal scrutiny and a willingness to challenge that allows for mutual adjustment and accommodation so as to enable and direct actions.
"A lack of resources attracts limited interest from stakeholders, thereby allowing changes to emerge as there are minimal co-ordination costs and scrutiny," said Professor Oborn.
"On the one hand efforts for a strategic overhaul may fail to induce change by unsuccessfully altering existing relations of power or because of high co-ordination costs and scrutiny.
"On the other hand, they may succeed by unintentionally providing space for experimentation in other areas."
Rene Wiedner teaches Current Issues in Leadership on the suite of MSc Business courses and Critical Issues in Management on the Undergraduate programme.
Eivor Oborn teaches Management of Change on the Executive MBA (London).