Motorcycle 'VENTURIDE' awaits WBS graduate
01 March 2016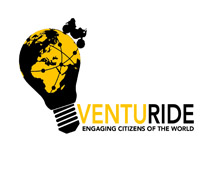 WBS graduate to travel to 40 countries for a unique research project
Jean Malissard is looking to interview more than 4,500 people
He plans to publish a Citizens of the World Review using this data
Graduate Jean Malissard is set to travel to more than 40 countries across the globe on a motorbike as part of a unique research project.
Designed to create a report on what it means to be a citizen of the world for businesses and academics, Jean's 13-month round-the-world 'VENTURIDE' will involve travelling across five continents and surveying more than 4,500 people.
Jean says the aim of the project is to become more knowledgeable about different cultures and understand what makes people different and similar at the same time. In addition, a dream to travel the world has also played a significant role.
"Life is too short not to live a dream and I would prefer to live a dream, rather than dream a life," says the 25 year-old, who completed a BSc International Business and Spanish degree at Warwick Business School. "By the time I jump on my motorbike, I will have worked as a management consultant for Deloitte in London for exactly four years.
"This dream has been founded upon the notion of exploring the world and facing the unknown. When studying at Warwick, I was privileged enough to become the first business school student to go on an exchange programme to South America, which is when and where I discovered my passion to travel."
The VENTURIDE project will see Jean travel to 10 European countries, three Asian countries, seven in Africa, six in South America, eight Central American nations and three US states after departing in September. He will travel an estimated 60,000 kilometres before arriving back in the UK in September 2017.
Talking with the masses
To survey 4,500 people will mean speaking to between 10 and 12 people each day.
Topics for the research survey will cover five themes Jean has called REACT – that stands for Resource access and constraints; Education and work; Aspiration and fears; Circular economy; and Technology and connectivity.
On his return the data will be analysed and consolidated into a 'Citizens of the World Review'.
Jean says: "My plan is to create a user-friendly and instructive report which could be used by companies and academic institutions, while also being made available to the general public."
Due to the nature of the trip, Jean anticipates a lot of unknown variables and changes, but wherever possible his plan is to sleep in a tent to reduce overall costs and to maximise the adventurous side of the journey.
"As I will be going through many borders, there will be a lot of paperwork involved and negotiations to carry out," adds Jean. "Maintaining the bike will also be key. Hopefully, there won't be too many breakdowns - touch wood."
TV motorcycle show influence
Another inspiration for Jean was the Long Way Round documentary featuring Ewan McGregor and Charley Boorman. Like that documentary, he has set up a project room to prepare for the trip, however, unlike the show he will not have a big production crew in tow - it will all be down to him.
Jean says: "There is a huge amount of things to think about ranging from administrative tasks like visas, vaccinations, cross border paperwork, and insurances; preparing the right material - as I won't have much space on the bike - getting up to speed with bike mechanics and repairs, and working out at the gym to be in top form."
Aside from the influence of the McGregor TV show, Jean believes using a motorbike has other useful advantages, not least that it offers more flexibility.
"I can put the bike in most planes, unlike a car," says Jean. "Also, I think it will be easier to build a rapport with the locals. It will be more physically demanding, which I look forward to experiencing.
"It is true that I could have simply travelled by plane to my destinations, but one of the best parts of overland trips lies in border crossings. Crossing borders in small villages or in the middle of the Andes is so unique, and I've realised that the experience is so much different to when entering a country through an airport terminal."
To support Jean in his efforts visit his VENTURIDE webpage and follow his efforts on Instagram and Facebook.