MSc Finance students participate in CFA Challenge
26 February 2015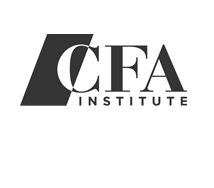 A team of MSc Finance students from Warwick Business School believe their participation in the Chartered Financial Analyst (CFA) Institute Research Challenge has greatly helped them prepare for their future careers.
David Rainville, Maxime Servan, Tsvetoslav Tsvetkov and Karan Vishwanath took part in the challenge, a global competition which tests the analytic, valuation, report writing, and presentation skills of university students, pitching their skills against 10 other teams.
The team were one of four then selected to present their report in London at the final of the CFA Challenge organised by the CFA Society.
Mr Servan said: "It was a great experience, the venue organised by Thomson Reuters was very well prepared, and we really enjoyed this event.
"Our course, the MSc in Finance, helped us prepare for the competition immensely. The Investment Management, Asset Pricing Corporate Finance, Financial Reporting and Statement Analysis modules all gave us valuable insights to utilise during the competition."
The competition began in 2006 and is considered to be the "investment Olympics" for university students. Since it began, more than 15,000 students have participated in the competition and learned best practices in equity analysis, report writing, and presentation skills.
The WBS team initially won an internal competition organised by the WBS Finance Team and were then happy to represent the business school at the competition.
Mr Servan added: "There is a lot we can take away from the Challenge too. It has made us more prepared for the post-university job market in a number of ways. Firstly, we have been able to translate what we learned in the course into practical skills transferable in our future job.
"Secondly, it was a very good exercise of group work. We had to work hard together and had to agree on most of the things so that the report reflected the view of every member of the group.
"And last of all, it was a real world case in competition with other universities. It gave us the sense of what it is to be selected against other groups as it would happen when you are chosen by a client against your competitors."