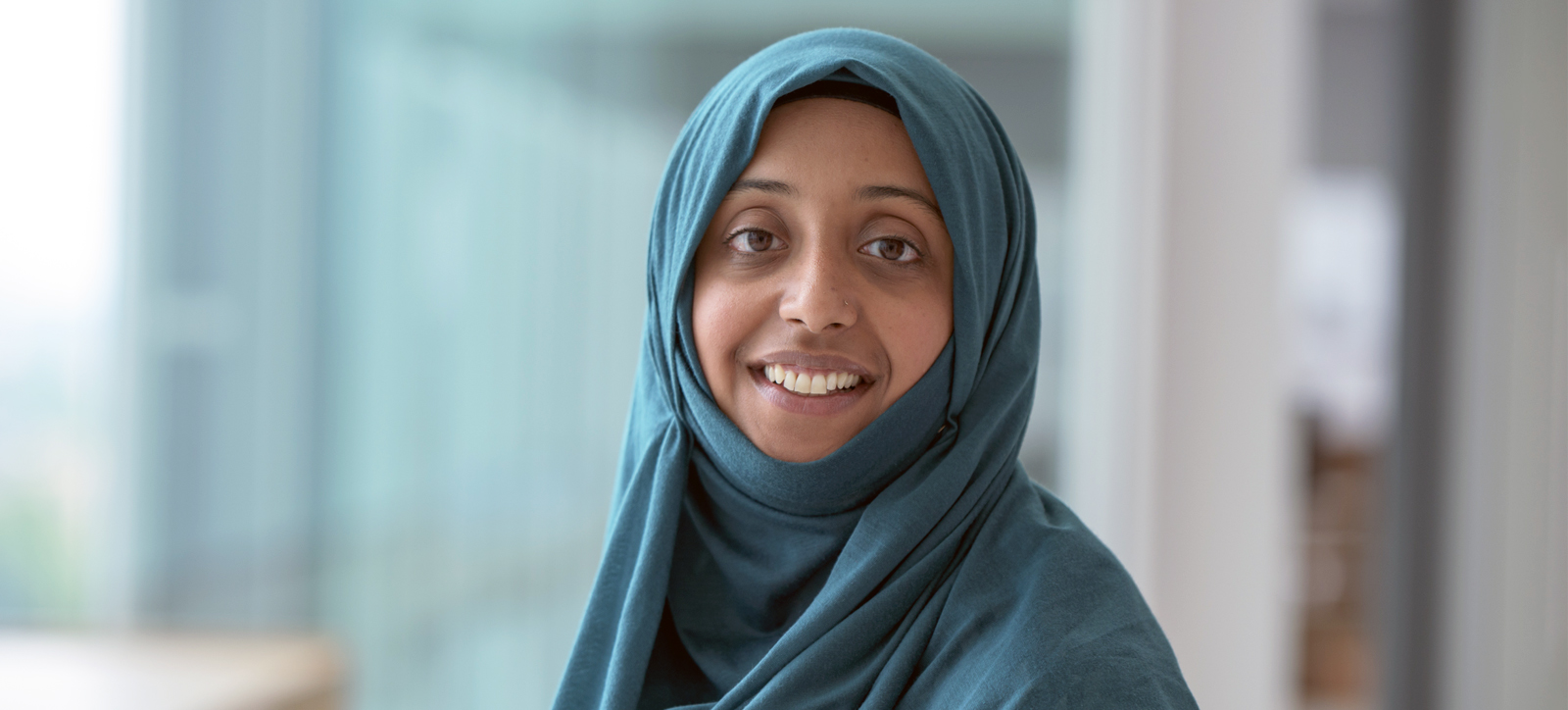 Nazia Qureshi is an advocate to encourage more women into engineering
Lockheed Martin managers have given her the belief to rise up the ranks
She writes a weekly diary to overcome bouts of the imposter syndrome
A support network has also helped Nazia grow and develop professionally
When Nazia Qureshi first walked into the Ampthill site of global security and aerospace firm Lockheed Martin 10 years ago she noticed men outnumbered women in engineering.
Although it was slightly surprising to see this imbalance, Nazia didn't see it as a negative – in fact, she embraced it as an opportunity to help the business with its ongoing effort to create a more positive gender balance across the site.
Lockheed Martin is committed to providing equal opportunities across its global workforce which provided a solid platform for Nazia to become an advocate to encourage women to consider a career in engineering and create a better gender balance at the Bedfordshire base, which is home to Lockheed Martin's advanced manufacturing capability.
The vast 64-acre site is the UK's only Turret Centre of Excellence for tanks and armoured fighting vehicles, with it involved in high-profile programmes for the UK Ministry of Defence; the Warrior Capability Sustainment Programme tank and turrets for the British Army's AJAX tank.
Although Nazia was working in a male-dominated environment, as a female engineer, she has never been short of opportunities during at Lockheed Martin, with her ambition, dedication and talent soon recognised by her supportive manager as she rose up the ranks at the company renowned for the F-35 Lightning II fighter jet.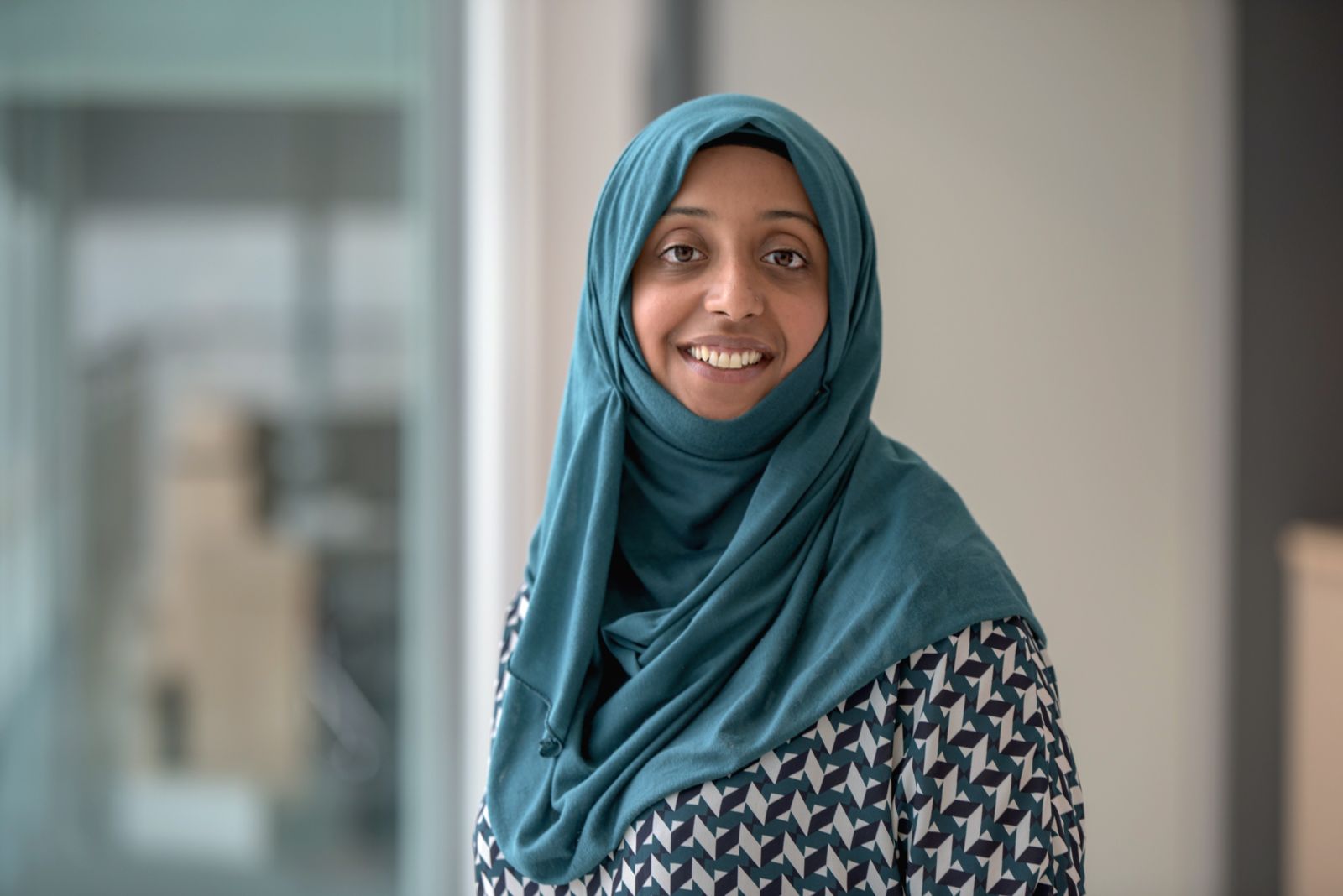 "It was a very different world from where I had come from (an IT service provider)," says Nazia, who is now Engineering Excellence Lead and an active STEM (Science, Technology, Engineering and Maths) and Women in Defence supporter.
"There were very few women in the office when I first joined. I am starting to see a shift in that now – although it is still more male-dominated, the organisation is doing lots of work to address that imbalance, and I'm confident that we'll continue to see a shift in the right direction over time.
"I always believed in myself and my abilities. And luckily for me, I also had a very supportive line manager who gave me confidence and believed in me too. I was recognised for my skill-set, not my gender, and that's what's most important – my talent and successes underpinned my progression.
"In an environment full of complex technology and working with engineering experts in esoteric areas, it can be daunting, but with the right support, a pathway for progression and self-belief, you can unlock opportunities and start to climb the ranks – I certainly did, and I've never looked back."
Nazia's role has evolved over time and she now focuses on finding efficiency gains and reducing waste in internal processes and working practices.
"I investigate and apply this across all our many programmes," says Nazia. "This means I have to question assumptions and practices that may have been embedded for some time, so it can lead to some challenging conversations.
"I have learned to be more empathetic to the frustrations of engineers. I ask them 'how I can make their life easier?'. Engineers tend to be very black and white, there is no middle ground, so you have to understand and learn to adapt, to work together on solutions."
Nazia says building a support network inside and outside of work has helped her talk through her problems and gain confidence. She has also started writing a weekly diary on her achievements to overcome self-doubt and the imposter syndrome.
"I take time out each week to reflect on what I have done that week, and to list any achievements," says Nazia, who graduated in 2020 with the Warwick Executive Diploma in Organisational Change.
"When you come to the end of a year, it is easy to forget all you have done, so this way I can keep a log of my achievements. It is good to look back on them and see how far I have come and remind myself that I can overcome any challenge.
"Having a support network is really important. You need to have those 'go-to-people' where you know you can go for honest feedback, advice and sometimes just to let off a bit of steam – it makes all the difference knowing you have a solid support network to lean on and mull things over with. These are the people I trust, my inner-circle, and through them I have learned to accept praise and take on board valuable constructive criticism."
Join Warwick Women's Professional Network's celebration of International Women's Day on March 8 when an online panel of distinguished female business leaders from across the world will discuss women's issues in different cultures - register here. Or join our informal virtual session in the evening for career tips here.