New EQUIS accreditation awarded to keep triple crown
20 June 2016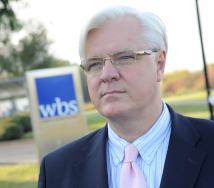 WBS one of just 15 UK schools to gain full EQUIS accreditation
EFMD award WBS new five-year licence after meeting quality standards
Triple-crown of accreditation held by an elite band of global business schools
Panel backs WBS vision to be world leader in business education
Warwick Business School has received confirmation that it has been awarded the full five year re-accreditation by the EFMD's European Quality Improvement System (EQUIS).
This places WBS in an elite group of business schools world-wide, who hold the sought-after triple crown gold standard in business education which comprises AACSB, AMBA and EQUIS.
The fundamental objective of EQUIS is to raise the standard of management education worldwide, and successful schools must demonstrate a balance between high academic quality and professional relevance alongside close interaction with the corporate world.
EQUIS attaches particular importance to the creation of an effective learning environment that favours the development of students' managerial and entrepreneurial skills, and fosters their sense of global responsibility. It also looks for innovation in all respects, including programme design and pedagogy.
Full five-year re-accreditation is awarded to business schools that meet all the EQUIS quality standards and signifies that these schools are good in all areas and excellent in some of them. WBS is one of only 15 UK business schools to hold full five-year EQUIS accreditation.
Dean of WBS, Professor Mark Taylor, said: "We are delighted to have received re-accreditation for the maximum period and were commended on the result by an esteemed EQUIS panel.
"The panel also endorsed the ambitions and strategic direction of the school - to be a world leader in business education, research and engagement, helping to create a better global society."