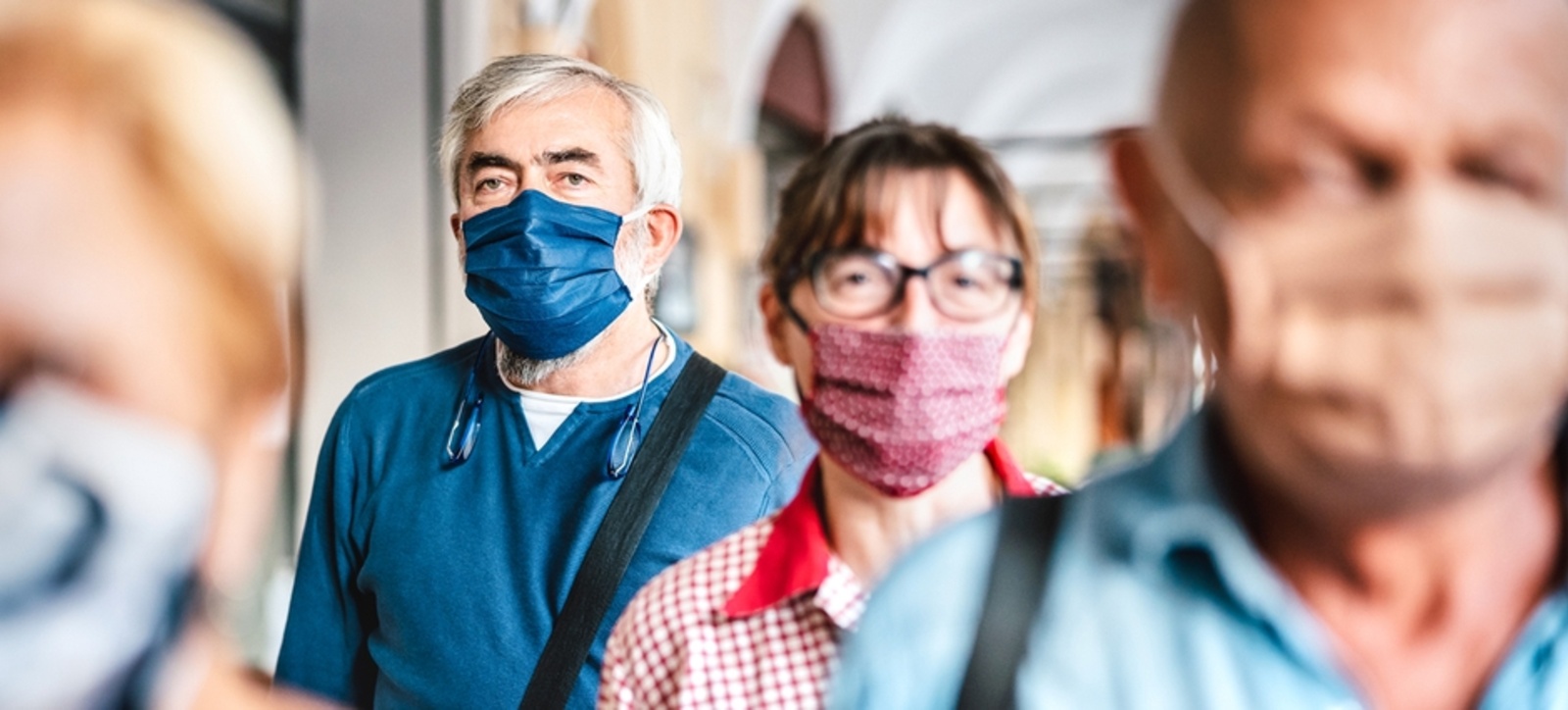 New research has enabled economic experts to pinpoint the UK's local authorities most in need of the UK Government's £4.8 billion Levelling Up Fund.
In a newly created index measuring the economic impact of COVID-19, the highest priority local authorities for support include Blackpool; Barking and Dagenham; Newham; Liverpool; and Great Yarmouth, whereas Rushcliffe; South Cambridgeshire; and Waverly rank last in line for support.
Experts at Warwick Business School, the University of Nottingham and Chicago Booth have combined granular-level data to create a new Index of COVID-19 Economic Impact, which ranks local authorities by the severity of the economic impacts of COVID-19 in real-time, sourced from the UK's leading providers of geo-specific activity data.
The researchers compared this index with pre-pandemic data measuring affluence at the local level to identify areas that have been doubly-hit by existing deprivation and the negative COVID-19 impact.
The local authorities which have been hardest hit by COVID-19 in England are Blackpool and Great Yarmouth, where the pandemic has compounded the effects of underlying deprivation. The most affluent local authorities which have been least affected by COVID-19 include South Cambridgeshire and Rushcliffe.
In Scotland, Aberdeenshire and East Dunbartonshire have been least affected by long-term deprivation and the effects of COVID-19, whereas Renfrewshire and Glasgow City have experienced the most severe effects. In Wales, Newport shows high levels of long-term deprivation and the worst effects of COVID-19, in contrast with Flintshire and Wrexham which have been least affected.
The news follows Prime Minister Boris Johnson's recent 'levelling up' speech, in which the Government's approach has been criticised for using data from before the pandemic to determine fund allocation.
The researchers suggest policymakers should combine this data with the new Index of Covid-19 Economic Impact, that gives accurate, real-time data on which to make decisions.
Neil Stewart, Professor of Behavioural Science, said: "The strongest recovery in spending is seen in online spending in the 'commuter belt' areas in outer London and the surrounding localities, and also in areas of high second home ownership, where working from home (including working from second homes) has significantly displaced the location of spending.
"Year-on-year spending growth in November 2020 in localities facing the UK's new tighter 'Tier Three' restrictions (mostly the midlands and northern areas) was 38.4 per cent lower compared with areas facing the less restrictive 'Tier Two' (mostly London and the South).
"These patterns had been further exacerbated during November 2020 when a second national lockdown was imposed. To prevent such COVID-19-driven regional inequalities from becoming persistent we propose governments introduce temporary, regionally-targeted interventions in 2021."
Academics partnered with credit-scoring company Experian, consumer-spending research firm Fable Data and Huq, a data consultancy, to source data from consumer and company credit files, transaction-level data on consumer spending and geolocation.
These granular data sources allowed the researchers to track, at the local authority level, consumer and business financial distress; measures of how much people travel; and consumer spending.
The researchers have also drawn data from the University of Nottingham's Decision Maker Panel (derived using Office for National Statistics employment survey data) to measure firms' expectations for future investment and growth at the local level.
The new index measures the severity of COVID-19's economic impact using the latest real-time data to the end of June 2021, relative to a pre-pandemic 2020 baseline. For local authorities in England, the researchers then compare this with the underlying economic situation of the local authority before the pandemic using pre-COVID-19 Indices of Multiple Deprivation (IMD) from the Department of Housing, Communities & Local Government. Together, these data sources provided a view of the long-term economic situation of local authorities versus their COVID-19 economic experience.
English Local Authorities with Highest and Lowest Economic Need: Rankings by Composite Measure of Economic Need
Top 10: Most Economic Need
Barking and Dagenham
Blackpool
Great Yarmouth
Liverpool
Newham
Haringey
Tendring
East Lindsey
Nottingham
Luton
Bottom 10: Least Economic Need
Harborough
Bracknell Forest
Eastleigh
Ribble Valley
Fareham
Mole Valley
South Cambridgeshire
Surrey Heath
Waverley
Rushcliffe
John Gathergood, of the University of Nottingham, said: "It is clear that some areas in the UK are suffering the double effect of existing deprivation and a large negative hit from COVID-19. When deciding on how and where to prioritise levelling-up across the UK, it is essential that the government looks at data on the effects of COVID-19 on local areas.

"Local areas have had very different experiences of the pandemic, with some benefiting from working from home as people spend more of their time living and working in the suburbs, whereas central city areas and rural towns have been particularly affected. Our index allows government to understand where new needs are emerging, alongside the measures they already have of longer-term deprivation. Only with the latest data can the right judgments be made about where to allocate the £4.8 billion funding."
Further reading:
Gathergood, J., Gunzinger, F., Guttman-Kenney, B., Quispe-Torreblanca, E. and Stewart, N. (2021) "Levelling down and the COVID-19 lockdowns : uneven regional recovery in UK consumer spending", Covid Economics, 67, 24-52.
Neil Stewart is Professor of Behavioural Science and teaches Behavioural Finance and Big Data on the MSc Global Central Banking and Financial Regulation.
For more articles on Finance and Behavioural Science sign up to Core Insights here.