New postgraduate course for operations management
10 December 2018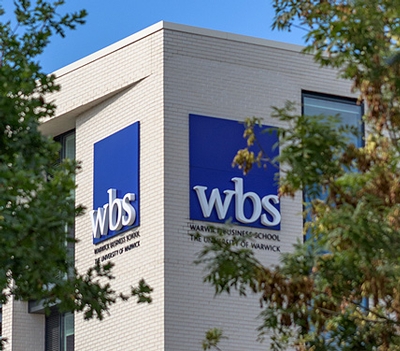 WBS launches MSc Business with Operations Management
Course aims to fill skills gap in operations management across Europe
Aimed at managers including those in supply chains and service operations
Topics include supply chain management and operations analytics
Warwick Business School has launched a new course aimed at filling the skills gap faced by many industries across Europe when it comes to operations management.
The MSc Business with Operations Management will be taught for the first time from October 2019.
It is designed as a specialist programme for those intent on a career as an operations director, management consultant, supply chain director, service operations manager or project manager.
Course director Mehmet Chakkol, Associate Professor of Operations Management, said: "Operations management can make or break an organisation. All managers are operations managers, because they all manage processes to produce outputs.
"Yet there is currently a major skills gap in the UK when it comes to operations expertise.
"There is also a gap in terms of education, between what students learn about operations management at undergraduate level and at MBA level.
"Our new MSc Business with Operations Management aims to fill that gap by equipping our graduates with the advanced strategic operations management knowledge."
Unlike existing industry-specific courses that focus on one area, such as logistics, the MSc Business with Operations Management will provide students with the insight and skills required across a broad range of industries, the commercial sector, and third sector.
Warwick Business School also has close links with HS2, the biggest project currently being managed in the UK, and companies such as Jaguar Land Rover and Rolls Royce, whose success relies on outstanding operations management.
The course will feature the core foundations of business, including finance, strategy, and economics, alongside four modules on specialist areas:
Module one: Operations Management
Module two: Supply Chain Management
Module three: Project Management
Module four: Operations Analytics
Dr Chakkol said: "Operations management is a practical subject, so the course is practice-driven but informed by theory.
"Operations analytics is an increasingly important field. Modern technology means companies now collect more data than they can analyse. They need people who know how to create frameworks to help them analyse these big data sets."
Studying operations management provides a powerful lens to distinguish between operations that succeed by being different to those of competitors, such as Amazon, IKEA, and Zara, and those which are similar to, but better organised than their rivals, such as Toyota and Four Seasons.
Dr Chakkol said: "We believe the current socio-political environment within the UK, Europe and US is amplifying the need for effective operations management by emphasising the need to become different or better in order to sustain a competitive advantage.
"There has never been a better time for students to specialise in this exciting and challenging field."
For more information on the MSc Business with Operations Management click here.