New Shell CEO has a decisive advantage
12 July 2013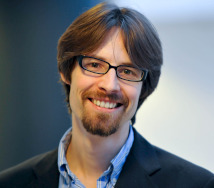 Associate Professor Christian Stadler, who has researched Royal Dutch Shell extensively, believes the energy giant's new CEO Ben van Beurden fits the mould of the company's past successful leaders.
Dr Stadler spent five years inside Royal Dutch Shell during his PhD and later researched the company for his book Enduring Success, which looks at how Europe's 100-year-old companies have lasted so long.
It saw Dr Stadler interview six former CEOs of Royal Dutch Shell and so though the appointment of insider Mr van Beurden surprised analysts and journalists the Warwick Business School Associate Professor of Strategic Management believes it makes perfect sense.
"Mr van Beurden seems to be in the tradition of the best leaders: not a superstar the outside world expected but someone deeply ingrained in the company," says Dr Stadler.
The Anglo-Dutch energy giant announced that Mr van Beurden will be taking over from Peter Voser as its new chief executive on January 1.
Mr van Beurden, 55, has been with Shell for three decades and ran their chemicals business until January this year when he became downstream director in charge of refineries, being promoted to the executive committee.
And Dr Stadler feels the Dutchman's technological experience will stand him in good stead and help Shell, which is the largest company on the FTSE 100 with a market capitalisation of £140.9 billion, moving forward.
"Being an engineer by training is great news," says Dr Stadler. "As technology – plus the ability to work with Governments - are the main drivers of success in the energy industry.
"His appointment will inspire the technology people in the company and being an engineer he will have a better understanding of technology than a CEO with a finance background.
"One particularly impressive former Shell CEO I interviewed was Jeroen van der Veer, who also had a downstream background and a low profile.
"Mr van Beurden has experience across the up and downstream. This matters because being a CEO is often a lonely job; everyone tells you what they think you want to hear. Having networks across the company, allowing a CEO to reach people who really know what's going on, is a decisive advantage."
Having said that, Dr Stadler points out that Shell are not so reliant on a CEO and their management work more as a team.
"It matters slightly less who is the CEO of Shell than the CEO of Exxon Mobil," he said.
Shell did not even have an official CEO until 2004 when Jeroen van der Veer was appointed.
Instead it was run by a committee of managing directors comprised of representatives from the two companies Royal Dutch Petroleum and UK-based Shell Transport and Trading that came together in 1907.
Dr Stadler says renowned global management consulting firm Mckinsey & Company recommended it install an American-style CEO in the 1950s, but Shell refused and stuck to its unorthodox structure for another 50 years.
"Outsiders often over-estimate the role of the CEO in Shell," says Dr Stadler. "Of course he matters but Shell has a long tradition of team-work at the top.
"The company is also much more decentralised than Exxon, its main competitor."
See this article featured at Fortune.
Associate Professor Christian Stadler will be teaching Strategic Advantage and Strategy and Practice on the Warwick Executive MBA and Strategy Analysis and Practice in the MSc Management course in 2013-14.