New year, new career? Four tips for new job hunters
29 January 2016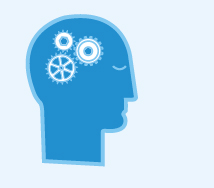 The new year can bring about an insatiable desire for change; however you should not just dive in at the deep end. Here, Careers Manager Fay Watkin reveals what you need to do to make your dream of a new job come true.
For many the new year is a time for reflection and forward planning, with January especially a month to consider 'moving onwards and upwards'.
You are not alone
You might be thinking of a new career, but so are many others. In fact, a report released by the Institute of Leadership and Management (ILM) suggests almost a third, 32 per cent, of employees want to leave their job in 2016.
Of course 'thinking' and 'doing' are quite different, but the statistics in 2015 actually suggest more than a third, 34 per cent, did actually move on, even in the knowledge they did not have another job lined up.
Seems drastic right? But morale is often low in January, with many people stuck at work to dwell on the fact. It's understandable then many will conclude a change of environment is a sure-fire way to beat those blues.
However, as with all emotionally fuelled decisions, it makes sense to take a step back and think. So before you present your manager with that February resignation note, make sure you 'whim-proof' your 'new year, new job' resolution.
Here are four tips for those determined for a change of scenery:
Tip 1: Be clear on your reasons for wanting to leave
Simply don't like your job? Try and pinpoint the core reasons why in order to help you establish if there is anything that you can control to improve the situation.
For example, if you are after further progression or feel unfulfilled, why not try exploring what your current employer could offer before making the leap?
After all, many companies are supportive of developing their workforce, recognising that there is a real link between productivity and engagement. If you haven't explored this with your manager already, why not add it to your new year agenda?
Personality clashes with other staff is often another reason, but moving to a new job may be a drastic option as you may encounter a similar personality type in your new role! Therefore up-skilling yourself on working with others may be a better solution.
Similarly, don't be disheartened if you are working on an unfulfilling project. Think positive and look to more gratifying work coming up throughout the year.
Not happy with your salary? Well, conversations about a pay rise needn't be scary and I would advise plucking up the confidence before deciding to move on.
Timing is important here and by choosing a period after you feel you have added value you may find that your boss is more open to converse on this. However, it's important to be realistic too, check your expectations are in keeping with the average going rate.
If you're a female UK employee then the Government's 2015 announcement to eradicate the gender pay gap may provide you with a poignant starting point.


Tip 2: Be well informed on all your options before making a move
Research is an important step for any job seeker, even when just side-stepping to a similar role, as fitting into the culture at your new company is often vital to career fulfilment.
Indeed if you are considering a complete career change research becomes an even more essential step.
To avoid a 'grass is greener' approach, be sure to learn as much about your new career aspiration as possible, and be realistic as to your suitability and chances of finding employment in that sector.
I would suggest being proactive and utilising any networks you have in your targeted industry, this is a great way to get an 'insider' view and checking that your expectations of the sector are realistic.
This step can also be useful when considering the fact that many private sector companies offer employee referral schemes, providing a further incentive to enlist the help of others in your job search.
Why not consider connecting with the wider WBS community by using our Search and Connect directory, or join one of our many professional networks?
Tip 3: Enlist others to support your new year career decision
Your career direction can be greatly supported by enlisting the help of a careers professional who can aid you in setting realistic goals and providing a useful sounding board.
Here at WBS we offer all current students and alumni a dedicated service they can call upon with access to careers guidance and professional development support, as well as practical advice on CVs and applications. To book an appointment email alumnicareers@wbs.ac.uk.
This service is further supported by our award-winning mentoring scheme, which matches mentees with trained and experienced mentors. Applications for the 2016 scheme open in February.
Work colleagues can also be a great source of support. In particular, identifying a role model who has achieved what you are aiming for and is willing to share with you their route to success can help make your goal feel all the more attainable.
Tip 4: Don't give up!
If, after careful consideration, you are certain you want to progress with the new year resolution of getting that new job, the last step is to be patient.
Of course you will need to set yourself time-bound actions, in which you hope to see progress towards your goal of a new job. However, expecting to be in that new dream position by the end of February isn't realistic for most people, but that shouldn't blow the wind out of your sails.
Look at the bigger picture. Before you take the plunge and decide to find new employment make your goal one to work on achieving throughout 2016, not just at the beginning, and you will most likely increase the probability of finding that new dream job.