NHS League tables could damage trust among surgeons
21 December 2012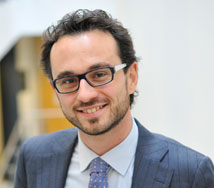 The NHS commissioning board has been warned that its plan to introduce league tables for surgeons could lead to a breakdown of trust in the profession.
League tables ranking surgeons by how many people die in their operating theatres will be published next year, the NHS commissioning board has announced. By next summer it plans to publish data "covering survival rates and quality of care for 10 specialties including cardiac, vascular and orthopaedic surgery".
But Dr Pietro Micheli, who has worked as an advisor for the UK Department of Health and several NHS Trusts, believes publishing league tables may push surgeons to work less as a team and may provide a false sense of accountability to the public, as well as incentivising them to avoid risky operations.
Dr Micheli, associate professor of organisational performance at Warwick Business School, said: "The use of league tables is a controversial subject, especially in healthcare. Most problems with league tables are related to the behavioural consequences they lead to.
"If the main aim is to generate competition and select out low performers - in this case 'bad' surgeons - then league tables will inevitably disincentivise collaboration.
"Instead they will emphasise the role of surgeons as individuals rather than as part of a team. Surgeons could start working against each other rather than with each other and trust between them could be harmed.
Also, from a surgeon's point of view, the easiest way to go up the rankings will be to deal with the least risky cases.
"All of these and other behavioural issues must be considered up front; if the decision is to still go ahead with the use of league tables, then a plan to mitigate risks of low collaboration and a decreasing sense of trust should be put in place."
Dr Micheli, who has also advised the United Nations and was Director of the Italian Commission for public sector evaluation in Rome, also believes the tables will be open to misinterpretation by the public.
"The main problem with league tables is that they very often provide a simplistic and misleading representation of reality," said Dr Micheli.
"There are various concerns that should be addressed when designing and using league tables.
"Transparency does not correspond to accountability (providing information to a party so that it can make more informed decisions), and the risk of misinterpretation is very high.
"Also, there is evidence that most patients do NOT want to make certain choices, particularly as far as their health in concerned.
"League tables offer a false idea of precision, as they are very rarely represented with ranges, which express uncertainty.
"Rarely is it possible to demonstrate a statistically significant difference between people or organizations in a league table. For example, with a sample of 50 surgeons it will be very difficult to differentiate between surgeons in positions, say, 10 to 40. This is quite different from a football league table, where points and scores are evident, and risk factors are not important."
Dr Pietro Micheli is Associate Professor of Organisational Performance and teaches on the Executive MBA and Msc Management courses.