NHS needs small multi-skilled leadership teams
22 July 2013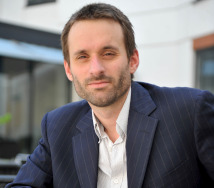 The findings of a three-year study of the National Health Service supports the Francis Report in calling for more small and compassionate leadership teams of doctors, nurses and managers to meet the huge challenges the NHS faces.
A study of healthcare networks across the NHS found that the best had a clear evidence-based policy remit and were led by a multi-professional leadership team, passionate about using guidelines to improve patient care.
In a new book, Making Wicked Problems Governable? The Case of Managed Networks in Healthcare, Ewan Ferlie, Gerry McGivern, Louise Fitzgerald, Sue Dopson and Chris Bennett looked at eight networks providing cancer, genetics, sexual health and elderly care services.
A healthcare network joins different organisations and professions across the NHS together and when working effectively patients don't realise they are being passed from one organisation to another, but feel they are simply being treated by the NHS.
It takes a huge amount of managing and the authors explain how effective 'managed networks' may be able to address the complex 'wicked' problems currently facing the NHS, such as an ageing national population, which are beyond the control of one organisation or profession.
Echoing the Francis Report's findings on the Mid Staffordshire Hospital scandal, the study found that the best leadership teams are often driven by personal experience of good or bad patient care.
Professor Gerry McGivern, Professor of Organisational Analysis at Warwick Business School, said: "Our study supports the Francis Report in calling for compassionate multi-professional NHS leadership teams and suggests that with them in place 'managed networks' could address other 'wicked' problems facing the NHS.
"Successful healthcare networks often need clear evidence-based clinical guidelines to provide a 'burning platform' for service improvement – that is they must do it or there will be consequences.
"But what drives change are small leadership teams, containing doctors, nurses and managers, with the energy to develop and implement local evidence-based guidelines.
"What often provides this energy is relations', friends' or personal experience of the difference good and bad healthcare makes. This fuels a compassionate commitment to patient care. When this is combined with a belief in the guidelines you've got the ingredients for improving patient care."
The study found that where these elements were missing networks struggled to make changes.
"The least effective network we came across was an elderly care network in one region where there was no national guideline or policy and no leadership team, just a single part-time manager." said Professor McGivern.
"With many different stakeholders involved, from the NHS, local authority, voluntary and private sectors, all viewing elderly care in different ways, the network became a 'talking shop' and nothing happened.
"In contrast we found that cancer networks were highly effective in improving cancer care, in large part because there was a multi-professional leadership team co-ordinating the network who were passionate about using NICE's national guideline for best practice to improve patient care."
The study was funded by the National Institute of Health Research Health Services and Delivery Research Programme and could help steer future policy.
Professor Gerry McGivern teaches Organisational Behaviour on the Warwick MBA by full-time study and the Warwick Executive MBA and Organisational Analysis on the MSc Information Systems Management & Innovation. He also teaches Innovation and Knowledge Work, Organising Identity and Management of Change on the MSc Management and Organisational Analysis course, while on the MSc Management course he teaches the Foundations of Corporate Performance.