Oil price drop to impact global investment projects
23 December 2014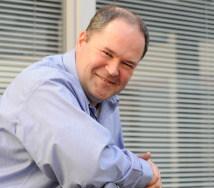 The recent dramatic fall in the price of oil now means companies will have to postpone or cancel projects according to Professor David Elmes of Warwick Business School's Global Energy Research Network.
Professor Elmes was interviewed for the UK's Sky News in a look at how the fall of 50 per cent in the price of oil is affecting the oil and gas industry.
Also interviewed was Sir Ian Wood, former head of Wood Group and author of the UKCS Maximising Recovery Review commissioned by the UK government and published in February 2014.
Professor Elmes said: "The oil price stayed level at $100-110 per barrel for quite some time but when the fragile balance between supply and demand started to unravel, people hoped the major oil producing nations would decrease supply.
"When the OPEC countries said no to productions cuts, it fell on companies around the world to look at their investment projects and that has an impact on pay and employment."
Most oil is used in the transport and petrochemicals markets and the recent fall in oil prices means lower prices for petrol.
But, much of the price of petrol in countries such as the UK is taxes so pump prices won't fall as much as oil prices.
People are unlikely to go to petrol pumps in their droves when petrol prices do fall however according to Professor Elmes.
He added: "The money people will save won't necessarily go into buying more petrol, but it does go into their pocket to spend on other things and that's when you start to ask what effect this has on the economy in general."
Looking at the oil and gas industry, falling prices have raised the question of how long some companies can survive, especially in the US.
"There will be a bit of a shakedown, particularly for the middle- or smaller-sized producers who have been borrowing money to produce oil that they used to get $100 per barrel for." said Professor Elmes.
Professor David Elmes teaches and runs the Warwick Global Energy MBA.