Teaching Shakespeare project nominated for top digital award
23 November 2012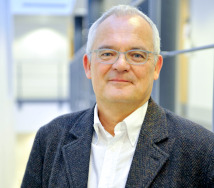 The Royal Shakespeare Company (RSC) and University of Warwick's joint project, Teaching Shakespeare, which encourages an active approach to Teaching Shakespeare, has been shortlisted for a top digital education award.
Together, the RSC and Warwick Business School, which is part of the University, have produced Teaching Shakespeare - a one-stop shop online professional development programme to transform children's experience of learning Shakespeare.
It has now been named as one of the finalists for the 2013 Bett Awards in the ICT Tools for Learning and Teaching category.
Teaching Shakespeare holds a treasure trove of materials, including more than 100 films featuring modelled lessons and interviews, with leading RSC directors and practitioners along with academics from the University of Warwick.
This ground-breaking programme provides teachers with the essential skills and knowledge to develop active, drama-based approaches to teaching Shakespeare in their classrooms.
Encouraging students to get up on their feet and actively explore Shakespeare's plays has already brought the text to life for thousands of youngsters who have already worked with the RSC's education department. This new online learning platform will be able to reach millions more globally.
The Bett Awards, held by organisers i2i Events Group and British Educational Suppliers Association (BESA), are considered to be the most prestigious in the education sector. They are committed to celebrating a distinctive and diverse digital education resources market that meets the needs of the education system.
Every year judges, comprised of leading education sector stakeholders, look for organisations and products that show a clear understanding of the sector and its needs.
Warwick Business School Professor Jonothan Neelands said: "We are proud to be Bett finalists; it's wonderful recognition for our cutting edge on-line professional development project to change the teaching of Shakespeare in schools. Without a digital resource we would not have been able to reach out to the world. Being finalists will help us to bring digital CPD to more teachers."
Jacqui O'Hanlon, Director of Education at the RSC, said: "We are delighted that Teaching Shakespeare has been shortlisted for this award. Through our work with thousands of students and teachers each year we see first-hand the transformative effect that an active approach to teaching Shakespeare has. This collaboration with Warwick Business School makes our rehearsal-room inspired teaching approaches available to educators all over the world. The Bett nomination is a wonderful acknowledgement of the hard work of everyone involved in this joint endeavour to share Shakespeare's work in vivid, accessible and enjoyable ways with students of all ages."
Caroline Wright, director of BESA and chair of judging, said: "Despite schools now realising that they do have strong available budgets, teachers are becoming shrewder in assessing the aptness of products for their specific needs.
"Products therefore need to be of the highest standard to ensure that, aside from the initial purchase price, the total cost of ownership is low. This is what the judges have identified; products that offer the highest quality and are fit for purpose. These Bett Award finalists are certainly companies that schools can safely consider to be amongst the best available."
The winners will be announced at the Bett Awards dinner on Wednesday 30 January 2013 at the brand new Grange Tower Bridge Hotel, Tower Bridge, London.
Read more about the Postgraduate Award in Teaching Shakespeare (online) and about the MA in the Advanced Teaching of Shakespeare.