WBS talk to Bloomberg on Vodafone's strategy
14 June 2013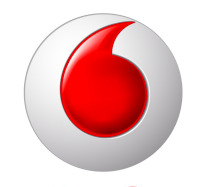 Assistant Professor of Strategy Ronald Klingebiel believes Vodafone's approach for Germany's largest cable operator Kabel Deutschland will allow them to offer multi-play services and increase their network capacity.
The mobile phone company is in preliminary discussions with Kabel Deutschland over a potential takeover deal reportedly worth £8.5 billion, which would be the third largest UK-led telecoms deal on record according to the Financial Times. It would also be Vodafone's biggest deal since entering India in 2007.
Dr Klingebiel, who has researched and consulted the telecoms industry, sees the Kabel Deutschland move in line with Vodafone's recent UK deal involving Cable & Wireless, which had 20,500km of fibre-optic cables in the UK, for £1bn.
"Mobile companies like Vodafone increasingly pursue multi-play strategies, offering customers an integrated package of broadband, fixed and mobile telephone lines and television," said Dr Klingebiel, of Warwick Business School. "But approaching Kabel Deutschland also has more pedestrian reasons.
"In Germany, Vodafone has not only launched LTE, a fourth generation mobile standard that allows for fast mobile TV, it also started providing IPTV services, making use of Deutsche Telekom's fixed line backbone.
"That particular network backbone is running at capacity and Deutsche Telekom is struggling to upgrade its network with vectoring technology, something that will increase its control over competitive data traffic.
"This may have convinced the Vodafone leadership to rekindle their interest in Kabel Deutschland, a high-capacity cable-network provider, whom they had already approached at other times without concluding a deal.
"A deal with Kabel Deutschland would add to Vodafone's high speed network capacity in Germany and would also allow the company to move more seriously beyond mobile operations."
Vodafone would control almost a fifth of the German broadband market if the deal came off and it could use the cable network to carry its mobile traffic, with the Financial Times saying that would potentially cut costs by £300 million a year.
Dr Klingebiel added that Vodafone would, at a stroke, become the biggest German cable TV network provider with around nine million customers. It has already started offering TV services in the Netherlands and Portugal.
"The company will have some cash to fund the deal after its stake in US mobile network operator Verizon Wireless saw them recently bag a £2.1 billion dividend windfall," said Dr Klingebiel. "Still, some analysts are worried about a greater debt exposure as a result of the inflated Kabel Deutschland price. Vodafone may have to consider selling a Verizon stake."
See this article featured at Yahoo and TelecomTV.
Dr Ronald Klingebiel teaches Advanced Strategic Management on the MSc Marketing & Strategy.