Pioneering Teaching Shakespeare project to be sent worldwide
31 January 2013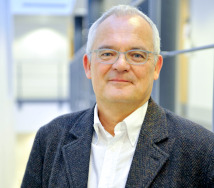 The Royal Shakespeare Company (RSC) and Warwick Business School have announced a new partnership with Oxford University Press to distribute Teaching Shakespeare worldwide.
Teaching Shakespeare is an online professional development resource that enables teachers to improve student understanding and appreciation of Shakespeare's plays. With more than 100 films featuring modelled lessons and interviews with leading RSC directors, practitioners and academics, it provides teachers with the essential skills and knowledge to develop active, drama-based approaches to teaching Shakespeare in their classrooms.
Encouraging students to actively explore Shakespeare's plays has already brought the text to life for thousands of youngsters in the UK. The new partnership with OUP will mean that even greater numbers – initially in the UK, US, Canada, and Australia, as well as International Schools around the world – will be able to access these approaches.
Jacqui O'Hanlon, Director of Education at the RSC, said: "We are delighted that Teaching Shakespeare is going global. Through our work with thousands of students and teachers each year we see first-hand the transformative effect that an active approach to teaching Shakespeare can have. Our collaboration with Warwick Business School has meant that the RSC's rehearsal-room inspired teaching approaches are available online to educators wherever they are in the world. The partnership with OUP means that we can draw on their wealth of experience of bringing high quality resources into schools internationally".
Warwick Business School Professor Jonothan Neelands added: "We are proud to be working with Oxford University Press in a new partnership which means our cutting edge online professional development programme can now reach more teachers across the world."
Kate Harris, Managing Director of Oxford Education, said: "Oxford University Press believes passionately in bringing innovative and authoritative educational resources to as wide an audience as possible, so we are thrilled to be working with the Royal Shakespeare Company and Warwick Business School in presenting Teaching Shakespeare to Teachers of English around the world."
Teaching Shakespeare was a finalist for the 2013 Bett Awards in the ICT Tools for Learning and Teaching category.