Sabine Chassagne's Warwick experience
17 March 2014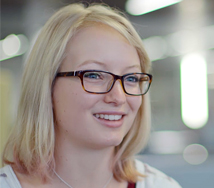 Sabine Chassagne is studying BSc International Business at Warwick Business School and as part of the course she has spent a year in Barcelona completing a marketing internship.
Sabine says her year working abroad has given her a new perspective on business and she now has a clear vision of what she wants to do in the future.
"Doing Business Studies makes you practice being critical and develops a way of thinking which is very important in life," says Sabine. "You only really realise this when you have actually worked. I worked for a year and saw how I am supposed to apply what I am learning at university to real life."
Watch this film to hear from Sabine about what it is really like to study at WBS, how the course is structured and what her dream job is when she leaves university.