School competition Nudgeathon goes global
25 October 2017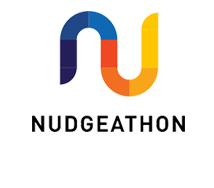 WBS help organise the first Nudgeathon competition in Australia
The behavioural science competition spreading around the world
Events set to be held in Mexico and China after success at WBS
Winning idea set to be implemented by Australian Government
Warwick Business School's innovative behavioural science competition, known as the Nudgeathon, is being taken around the world.
After becoming an annual fixture at WBS the school has helped Queensland University of Technology host the first Nudgeathon in Australia, with one scheduled in Mexico on October 30 and 31 and another in Shanghai, China on December 2 and 3.
Australia's inaugural Nudgeathon saw 11 teams from universities across the country compete in a challenge to encourage more 18 to 30-year-olds to volunteer; not just for the sake of society but to improve their own wellbeing.
The teams were given a crash course in 'nudging', which uses theories from behavioural science to develop subtle interventions to persuade people to behave how they would like to, such as persuading more households to have their lofts insulated.
The three-day competition, which was run in collaboration with QUT's Queensland Behavioural Economics Group (QuBE), the Behavioural Economics Team of the Australian Government (BETA), the Local Government Association of Queensland (LGAQ) and the Australian Department of Social Services, was won by the Titanium Nuggets from the University of Sydney.
Mary-Alice Doyle, Maria Fidler, Mara Hammerle, Miles Hugh, Liliana Tai and Paige Taylor's won $3,000 after the judges decided their idea to build a platform and app hosting all the volunteering opportunities for Millennials was the best.
The winning proposal will also be presented to the Australian Government with the goal of being implemented either at Commonwealth or State level.
Daniel Read, Professor of Behavioural Science at WBS was one of the judges, and said: "Our goals in establishing Nudgeathon at WBS were to use the concept of crowdsourcing as a way of guiding participants to perfect their ability to use behavioural science to influence behaviour for good and to pitch their ideas to organisations to produce implementable ways of solving a specific social or personal problem.
"In our collaboration with QuBE at QUT we have achieved both to a degree we could not have imagined. The presentations and solutions we saw from all the participants were on the cutting edge, and although I am not supposed to say this, Australian Government sources say that many of them are likely to be taken up. We wanted to have an impact, and it appears that we have."
What can you do with behavioural science?
The 11 teams competing were from QUT, QuBE (featuring students from QUT and Griffith University), the University of Sydney, University of Melbourne, University of Adelaide, University of NSW, University of Queensland, University of Newcastle, the Federal Department of Social Services and the Australian Social Marketing Association.
QuBE at QUT Business School is the largest of its kind in Australia and Professor Uwe Dulleck, of QuBE, explained that 'nudge' techniques were an increasingly important tool in public policy and public health campaigns.
"Behavioural and psychology insights can help to design a 'nudge' to drive positive change," said Professor Dulleck.
"The pioneers of 'nudge' techniques – Cass Sunstein and Nobel-prize winning Richard Thaler – call it 'choice architecture'. They argue any decision a government asks its people to make involves choice architecture. Framing a decision in a certain way can help people make better choices for their health, wealth and happiness.
"The Nudgeathon will return in 2018 to Australia, we are looking forward to building on this successful partnership of QUT and the Warwick Business School."
Julia Kolodko, a Doctoral Researcher in the Behavioural Science group at WBS was one of the organisers in Brisbane and said: "We're thrilled to see Nudgeathon grow so fast and spread - quite literally - all over the world.
"When we started, with Umar Taj, Daniel Read and NobuLali Dangazele, we just wanted to create a platform for Warwick students to learn and test their skills in a real-world setting, while also having fun.
"Soon Nudgeathon became a nationwide competition, open to students from all over the UK, who really come from over 40 different countries.
"Now, two years later, we've done a Nudgeathon in Australia; are helping to run another one in Mexico; and seeing the solutions the teams come up with implemented by some of our partners, such as interventions to help with the heart condition atrial fibrillation diagnosis in the NHS."
Liliana, from Titanium Nuggets at the University of Sydney, said: "The Nudgeathon was a great opportunity to combine my interests in economics and policy writing.
"The competition was also unique in that we gained real-world experience of pitching to academics and government department officials - making the whole experience much more relevant to life beyond university."
Daniel Read teaches Behavioural Sciences for the Manager on the Executive MBA and Executive MBA (London). He also lectures on Emotions in Business and Strategic Games on the Undergraduate programme.