Specialise in strategic leadership on the MBA
09 November 2017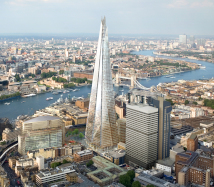 Executive MBA Strategic Leadership Specialism launched
One of four specialisms open to students on the Executive MBA
Research shows companies are lacking in strategic leaders
Course designed to give students tools to think strategically
Students taking Warwick Business School's Executive MBA will now be able to concentrate on learning to be a strategic leader.
The Executive MBA Strategic Leadership Specialism will enable students to develop a leadership style to not only manage people but to steer the organisation on its long-term goals, and have the ability to analyse and create that vision.
Most leaders rise through a company because of their strong technical skills and expertise in that firm's field, such as an editor at a national newspaper.
But when in positions of leadership companies need a different set of skills to thrive and tackle economic, social and environmental issues that confront it.
Yet a 2015 PwC study of 6,000 senior executives revealed just eight per cent were adjudged to be strategic leaders, or those effective at leading transformations.
Dimitrios Spyridonidis, the course leader and Associate Professor of Leadership, said: "The ability to think critically and strategically is fundamental for business leaders, it is often what divides successful businesses from those that fail.
"Being able to analyse the environment, align your business's strengths and build in the capability to take advantage of the shifting trends in the economy and society is a skill that all business leaders need if they are to navigate through the complexity of modern business.
"This course will give students the tools and knowledge to do this, to think strategically and work out how to align their business so the whole organisation is focused and using all its resources for the common goal."
Included in the eight core modules of the Executive MBA, that cover the whole business function and is taught out of Warwick or WBS London at The Shard, are modules on Leadership and Strategic Advantage, which will introduce them to the themes of the specialism.
Students will then take modules in Strategy & Practice and Leadership & the Art of Judgement to develop the insight, foresight and strategic thinking to step into strategic management positions once they have graduated.
"By taking this specialism students will learn how to lead with a clear sense of purpose and direction," said Dr Spyridonidis, who has taught leadership around the globe including Finland, Denmark, South Africa, Malaysia and Hong Kong.
"Developing a strategy is one thing, an important first stage, but what this specialism adds are the tools to implement, how to share that vision so it is imbued by the whole organisation, how to align processes, people and grow a culture that will enable that strategy to become a reality. That is where most strategies fall down – the implementation process."
As well as learning the skills, students will have the chance to meet executives from industry and listen to how it works in practice, the pitfalls and the successes, with leaders from the likes of Barclays, Santander and Boston Consulting Group giving valauble insight.
Graduates will also be able to attend special leadership seminars and join more than 3,500 professionals on the Warwick Strategy and Consulting Professional Network.
Find out more about the Executive MBA Strategic Leadership Specialism.