Summer Careers Support for new Masters Students
02 July 2013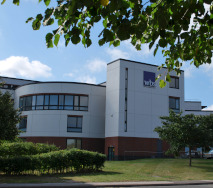 Those students who are joining Warwick Business School in September to begin their Masters courses will have the opportunity to take part in a series of webinars over the summer to boost their chances of finding employment.

The 30 minute long webinars will encourage students to start thinking about their future career before their course begins and will be a chance to ask questions about careers in a particular field.

With recruitment deadlines for banking and consultancy often as early as October, it is a huge advantage for students to start thinking about applications as soon as possible.

WBS CareersPlus who are running the sessions are encouraging students to attend as many webinars as they can in order to give them a broad knowledge of the application processes for different industries.

Careers consultant Alison Collins said: "It is vital that students think about careers as early as possible. The webinars offer students the chance to start thinking about their CV, interview techniques and ways to connect with useful people. We are looking forward to speaking to students over the summer months and getting to know them before they join us here at WBS in September."

The first webinar will take place on 3rd July and will be titled 'General introduction to graduate careers'. There will be tailored course and industry specific sessions over the following days with additional sessions on networking and CVs.

The full programme is as follows:
3rd July: General introduction to graduate careers
4th July: Networking
5th July: Careers in Consulting
8th July: Careers options for MSc Management and MSc Business
9th July: Careers for MSc Finance, Finance & Economics, FIT and FBS
10th July: Careers for Financial Mathematics
11th July: Careers for MSc Accounting and Finance
12th July: Careers in Marketing
27th Aug: CVs
29th Aug: Careers in HR
The webinars are interactive so students will have the opportunity to ask questions and discuss topics with careers advisors. Students will receive an email with information on how to join the sessions.